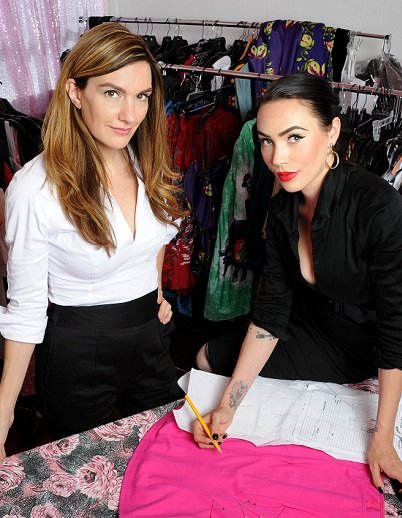 CREATIVE DIRECTION: Laura Byrnes, on the left, started Pinup Girl Clothing out of her living room. Now there are 13 people in the company, including Micheline Pitt, right, vice president of design and special projects.
Stories this photo appears in:

Pinup Girl Clothing
Inside a sewing factory in South Central Los Angeles, mounds of colorful fabric are piled high as the buzz of sewing machines punctuates the air.