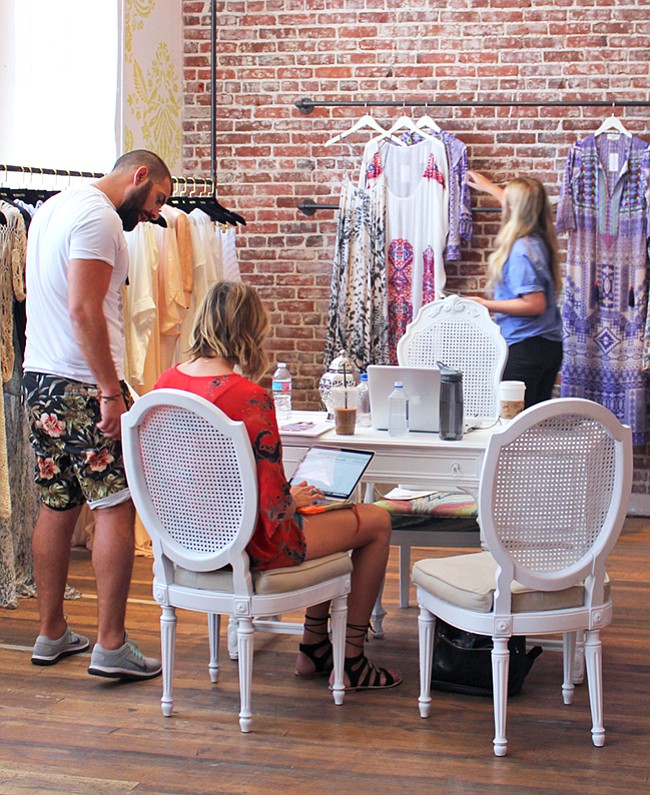 FROM NEW YORK: View 33, a showroom based out of New York, rented space from The One Showroom at the Lady Liberty for LA Market.
Stories this photo appears in:
Trade Shows
August markets for the Holiday/Resort 2015 season are always quiet because the gigantic semiannual trade shows in Las Vegas are less than two weeks away—running Aug. 16–19. But this year, the Aug. 3–6 market seemed to be quieter than normal.