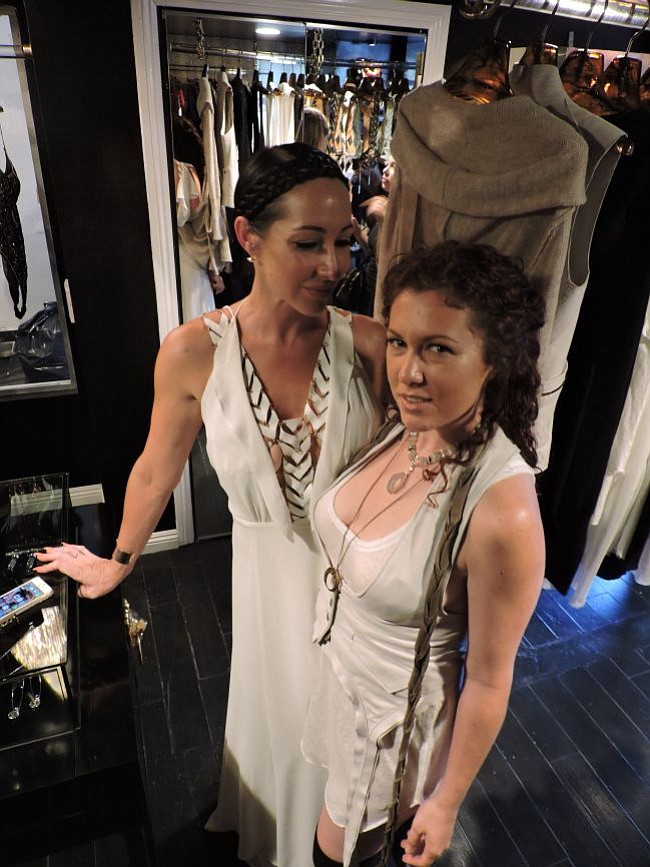 Niki Schwan, left, and Maya Reynolds of Clade at the Niki Schwan boutique on July 17.
Stories this photo appears in:

Maya Reynolds' Clade menswear line has been headquartered at her boutique, also called Clade, in downtown Los Angeles since 2011. Reynolds has been working on a women's look for Clade. She traveled to West Hollywood to show it. On July 17, the collection took a bow at a party at the Niki Schwan boutique on West Hollywood's Melrose Place.