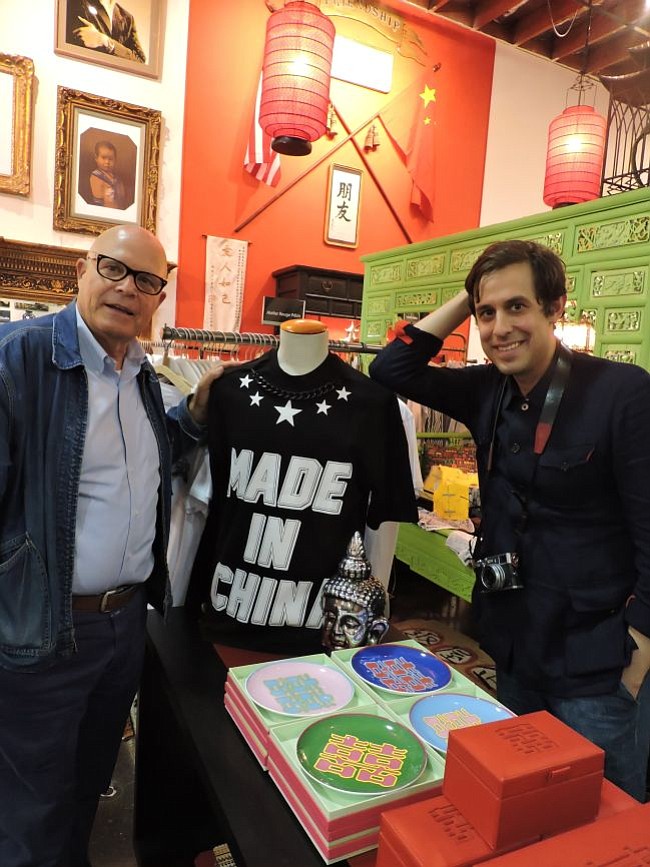 American Rag's Mark Werts, left, and Nels Frye, who serves in business development and marketing for American Rag's business in China. Photo by Andrew Asch
Stories this photo appears in:

China became the manufacturer to the world this century, but the country also produces many innovative fashion designers. But Americans know nothing about them, This situation may be changing. On May 14, American Rag unveiled a shop-in-shop of Chinese fashion designers at its Los Angeles emporium.