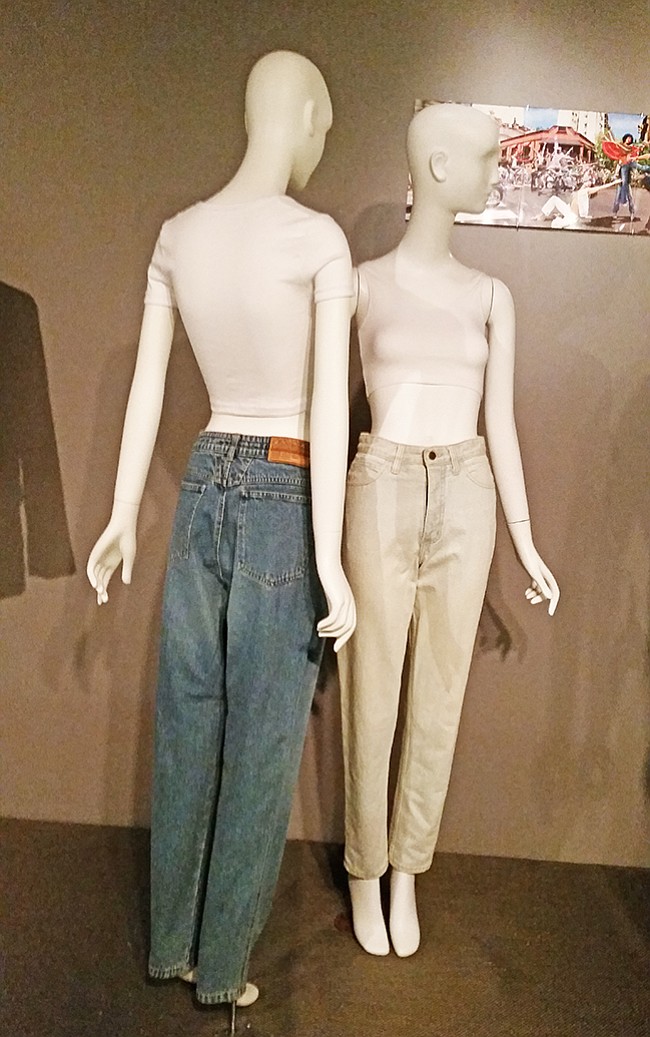 Marithé + Francois Girbaud, left, and Guess jeans, right
Stories this photo appears in:
Denim
Levi Strauss filed the first patent for a distinctive pair of work pant made from a twill fabric in 1873. But denim work pants—or jeans—had been worn even earlier. The Fashion Institute of Technology recently organized "Denim: Fashion's Frontier," an exhibition charting the history and evolution of jeans, at the Fashion and Textile History Gallery at the Museum at FIT in New York.