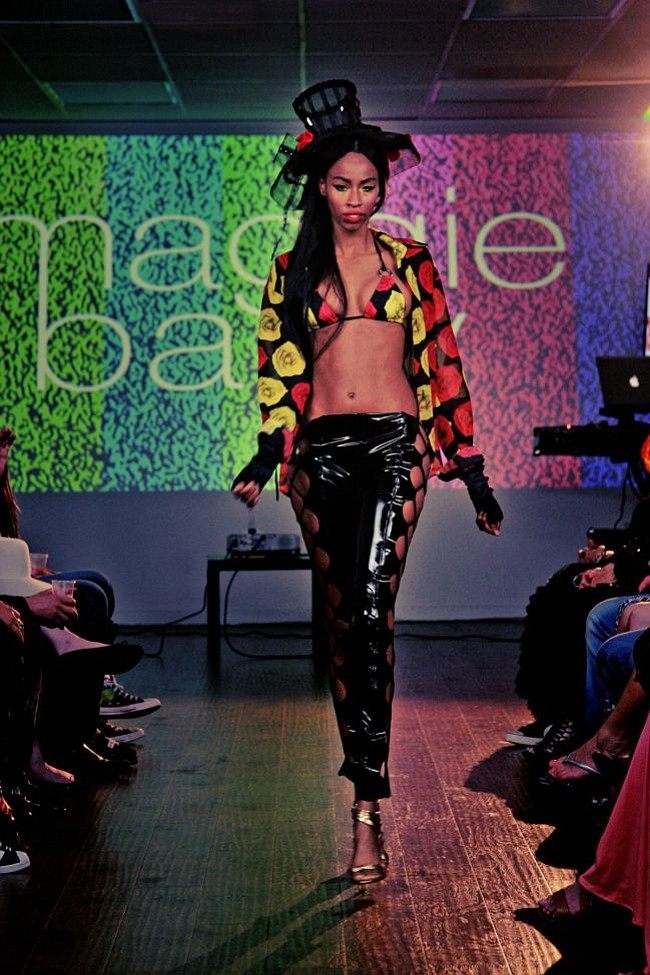 A look from Maggie Barry's March 19 show. Model wearing A Rose A Rose print by Epson. All photos by Dietmar Kohl.
Stories this photo appears in:

Maggie Barry is one of Los Angeles' true independents. She may have received notoriety for her costumes for stars such as Lady Gaga, Katy Perry and Nicki Minaj. She saves some of her inspirations for the runway every LA Fashion Week.