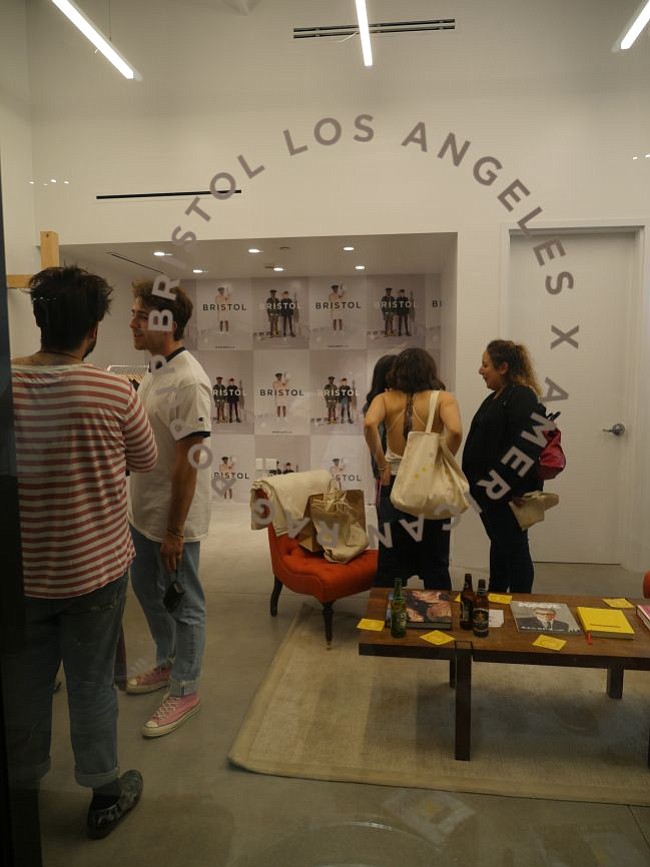 Window of the Bristol Los Angeles pop-up shop, night of the boutique's Sept. 30 debut.
Stories this photo appears in:

The Bristol Los Angeles brand has been making a splash. This Summer, it produced its first runway show at the Gen Art Fresh Faces gala in downtown Los Angeles. On Sept. 30, it produced its first pop-up shop at the Platform retail center in Culver City, Calif.