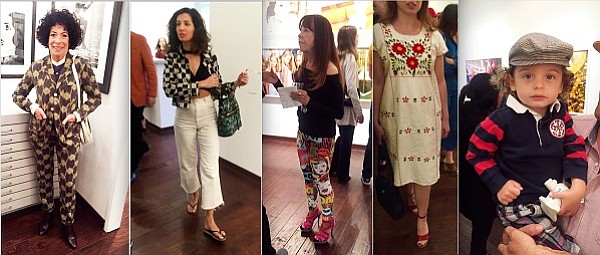 SPRING PATTERN POPS: Designer and Agents' Barbara Kramer (pictured, far left) and an array of patterns from geometrics, flowers, abstracts. Some guests mixed several patterns at once, including Dylan, the youngest Lauren Greenfield fan (pictured, far right)
Stories this photo appears in:

Street Style
American documentary photographer, filmmaker and artist Lauren Greenfield has been capturing youth culture and the obsession of wealth for over 25 years. Greenfield's current series, titled "Generation Wealth," is on exhibition at Fahey Klein Gallery on La Brea Avenue in Los Angeles.
By Estevan Ramos
April 19, 2017