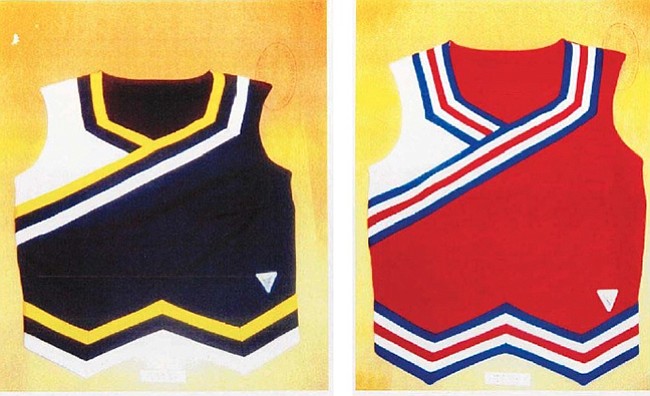 The U.S. Supreme Court recently decided that the chevrons and stripes of a cheerleader uniform, such as those in the images Varsity Brands filed with the U.S. Copyright Office (pictured above), are protected under U.S. copyright law.
Stories this photo appears in:
Legal
The California Fashion Association broke down an ever-widening field of intellectual-property issues for a group of apparel manufacturers and retailers at a recent strategy session featuring several legal and insurance experts.