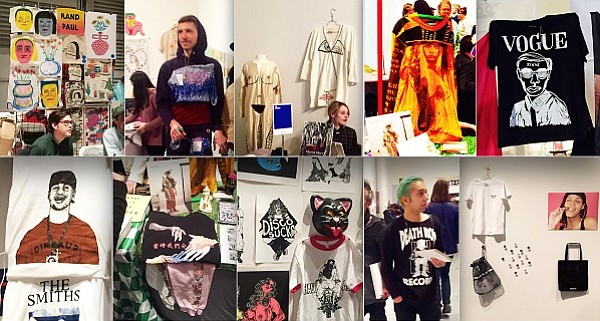 GRAPHIC TEES AND SWEATSHIRTS: Unique, creative designed graphics and art appeared on tees and sweatshirts by vendors and attendees. Again, self-expression was very important when displaying your love for graphics.

Stories this photo appears in:

The LA Art Book Fair
The LA Art Book Fair brings together book and art catalog sellers, collectors, buyers and enthusiasts to one gigantic, creative arena that proves that LA is one of the most important cities in the world for art, culture and style.
By Estevan Ramos
March 10, 2017