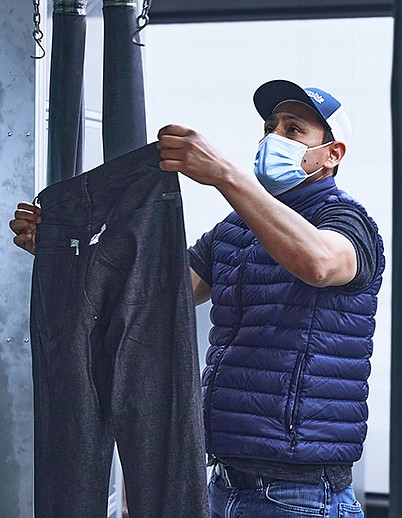 Vietnam-headquartered denim manufacturer Saitex, which is known for its more-ecologically sound practices, recently opened a factory in Los Angeles. The company says that the new location will create hundreds of jobs in the area. | Photo courtesy of Saitex
Stories this photo appears in:

Sustainable L.A. Denim
Saitex, a Vietnam-headquartered denim manufacturer that has been considered one of the pioneers in sustainable-denim production, recently opened its first United States facility, in Vernon, Calif., an industrial city neighboring downtown Los Angeles, said Sanjeev Bahl, chief executive officer and the company's founder.