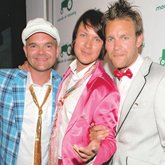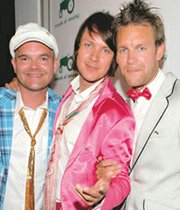 Avery Dennison Retail Branding and Information Solutions (RBIS) division, a global provider of apparel- and footwear-industry solutions, has joined the Sustainable Apparel Coalition, a new organization formed to address sustainability challenges within the apparel and footwear industry.
The coalition—composed of leading brands, retailers, manufacturers, non-government associations, academic experts and the U.S. Environmental Protection Agency—is committed to bringing greater environmental insight and transparency into apparel and footwear goods and production.
"Avery Dennison is committed to delivering sustainable solutions for our customers through tools such as Avery Dennison GreenPrint that can help increase product appeal while reducing our impact on the earth," said Shawn Neville, president of Avery Dennison RBIS.
"As a member of the Sustainable Apparel Coalition, we look forward to leveraging our expertise to develop a universal approach for measuring and evaluating product-sustainability performance across the apparel industry, further supporting our customers' and the industry's commitment to sustainable manufacturing."
Avery Dennison GreenPrint is a product lifecycle analysis assessment tool that quantifies the impact of supply-chain processes and packaging to develop standards and tools that optimize sustainable products and manage their environmental and social impacts. The company's selection of sustainable products also includes recycled hangtag fasteners, paperboard hangers, and water-based inks and adhesives.
The Sustainable Apparel Coalition's first project is to create a universal index for sustainability practices that will set a standard for apparel manufacturing that takes into account energy usage, fair labor practices, waste-removal methods and water quality. The index was designed as a business-to-business tool for internal decision making and will include supply chain–specific quantitative data to deliver a comprehensive product-footprint score.
"We are pleased to welcome Avery Dennison to the Sustainable Apparel Coalition," said Jason Kibbey, executive director of the coalition. "As the coalition's first solution-provider member, we look forward to the unique contributions that Avery Dennison can offer."—Deidre Crawford