FASHION COMPETITION
Vans' Custom Kicks for the Arts Contest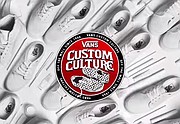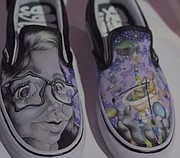 Today is the first day for high school art teachers to register for the Vans Custom Culture, a competition for high school art programs and students.
Now in its sixth year, the competition celebrates student creativity and supports arts education by providing registered schools with blank Vans shoes for the students to use as their canvases. The students will receive four blank Vans shoes to customize according to the four themes of Vans' "Off the Wall" lifestyle: action sports, arts, music and "local flavor."
Vans expects 3,000 schools to participate. The entries from the top 50 schools will be selected as semi-finalists, whose work will be put up for a public vote on the Vance Custom Culture website. Winners from the top five schools will travel to New York where a panel of celebrity judges will determine the winner.
The top prize is $50,000 for the winning school's art program. But there are other awards, including $15,000 provided by retailer Journeys for the school that "creates the most compelling 'local flavor' design."
The 50 semi-finalists will also have the opportunity to win $10,000 from anti-smoking campaign Truth through an additional challenge to customize a skateboard deck inspired by Truth's "Finish It" campaign. Also, the Laguna College of Art and Design is offering $125,000 in total scholarship awards for one student from each of the top five schools. (Each student will receive a total of $6,250 per year for four years.)
There is more information , including contest guidelines at the Vans Custom Culture site and in the video below.