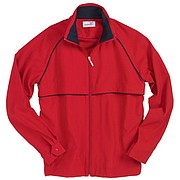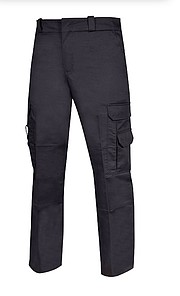 Performance characteristics such as moisture management, water repellency and odor control are familiar territory for consumers of activewear while enhanced performance features are relatively new for casual apparel and ready-to-wear.
Craig and Randy Rubin, founders of The Crypton Companies, have been working to change that since the husband-and-wife team purchased Nanotex last year.
When the Rubins acquired the company, they assumed activewear would be Nanotex's primary market.
"We have probably over 100 activewear brands that use Nanotex," Randy Rubin said. "The new thing we're discovering is the consumer for regular apparel is also expecting to have performance features."
In addition to features such as wrinkle and stain resistance, consumers are looking for their casualwear to keep them cool and resist odors.
"This is a really interesting new niche to us," Randy Rubin said. "We have all kinds of cool bells and whistles you can add to athletic wear. But the same bells and whistles can transfer over [to everyday apparel].We're finding we're having tremendous success with people like Macy's, who are going to be putting it in their regular suiting line."
Cotton fabrics treated with Nanotex's technologies have been used in apparel programs for JCPenney, Kohl's,Dillard's, Target and Cabela's. Next spring, Macy's will offer men's suits treated with Nanotex's Wrinkle Defense and Resist Spills technologies. PVH Corp. is expanding its Calvin Klein "Steel" dress shirt program featuring Nanotex's Wrinkle Defense, Stain Release and Coolest Comfort technologies and adding the company's Neutralizer odor-release technology to Geoffrey Beene dress shirts. Next year, The Gap will introduce women's khakis with Nanotex's Resists Spills technology.
"Traditional apparel needs a new story. They need a new benefit. They need new bells and whistles," Randy Rubin said.
Nanotex technologies work on any fiber and any construction. Mills use a pad-batch process to adhere the technology to the textile at the fiber level. After the drying process, the finished fabric retains its hand feel, which enables the technology to be applied to everything from cotton to silk.
"Nanotex is calibrated to whatever fiber we're working with," Randy Rubin said. "Once a fabric is designated, we send it to our labs to test the formulation. After it passes the test, it then goes to the mill."
To communicate the benefits of Nanotex technologies, the company has created a hangtag program that explains the performance characteristics in the fabrics. The company's "Expectations Exceeded" campaign was designed to let consumers know the Nanotex garment will offer performance features above and beyond the basic characteristics for ready-to-wear.
Textile tech roots
Randy Rubin and her husband got their start in textile technology in 1993 when they created a waterproof upholstery textile. Crypton Super Fabrics upholstery fabric is waterproof, stain-resistant, antimicrobial and breathable and was soon used for furnishings in hospitals, hotels and nursing homes. Three years ago, the company expanded into the residential market with Crypton Wall, Crypton Carpet, Crypton Care cleaning products and Crypton Mattress Protection.
As the Rubins saw consumers increasingly looking for performance features in their home products, the two began thinking about other avenues to expand their business. At the time, Oakland, Calif.–based Nanotex was owned by a group of private equity and venture capital investors, includingWL Ross and Co. LLC, Norwest Venture Partners, Masters Capital Nanotechnology Fund, Firelake Capital Management and Masters Capital Management.
"We thought this could be an amazing acquisition for us," Randy Rubin said. "Because it was owned by venture capital people, we didn't think that there was enough investment, enough creativity, in the brand. We thought we could create a big change in the brand."
The company was relocated to Crypton's Bloomfield Hills, Mich., headquarters and the Rubins began instituting a number of changes.
"We now have tighter controls on how the mills use Nanotex to make sure they're using it properly," Randy Rubin said. "We monitor the manufacture of the product much tighter. We've become the eyes and ears of the retailer in the United States."
The company worked closely with the research teams in Hong Kong to improve the performance of Nanotex technologies.
"We came up with some new refined better-performing chemistry," Randy Rubin said.
The company also added DNA markers to Nanotex formulations.
"Every ounce of Nanotex has a genetic marker in it. I don't care whether you use Nanotex in India or Timbuktu, we can verify whether there's Nanotex in it. It's in the chemistry," Randy Rubin said.
Currently, there are more than 80 mills across the world licensed to apply Nanotex technologies.
In addition to the company's headquarters in Michigan, Nanotex also has sales operations in Asia, India and Europe; distribution centers in Hong Kong, Belgium, Mainland China and the United States; and technical transfer capabilities in China and India.
The Rubins will continue to operate globally, but Randy Rubin said the company is looking to work with more companies that manufacture in the United States and the Americas. She said she's encouraged by the resurgence of domestic apparel production.
"It's slowly but surely coming back," she said. "But it's coming back in a much higher-tech way. It is so streamlined and automated so we can compete with China and India. It's a whole different world."
For more information, visit www.nanotex.com.