As of Thursday, October 13, 2016
There are more than 100 collections participating in this season's Los Angeles Fashion Week, which is spread across six events over the course of a four-week span. This season, Art Hearts Fashion Week moved to the Beverly Hilton in Beverly Hills with a lineup of local and international labels, including Hale Bob, Siwy, Adolfo Sanchez,Koco Blaq and Mister Triple X.
The Los Angeles Fashion Week calendar continues through the rest of the month with Style Fashion Week at the Pacific Design Center in West Hollywood, Fashion Week LA at The Bloc in downtown Los Angeles and FBI's All Aboard fashion fund-raiser at Union Station in downtown Los Angeles. The events continue into early November, when new event ReveLAtion bows with runway shows, pop-up shops and industry panels at Siren Studios in Hollywood.
Photo Gallery
Los Angeles Fashion Week: On With the Shows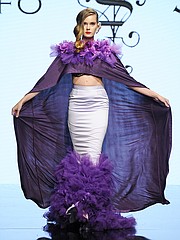 Photos by Arun Nevader/Getty Images
Photo Gallery
Los Angeles Fashion Week: On With the Shows part 2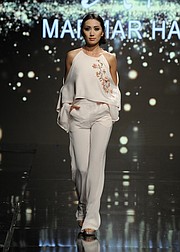 Photos by Volker Corell, Arun Nevader/Getty Images