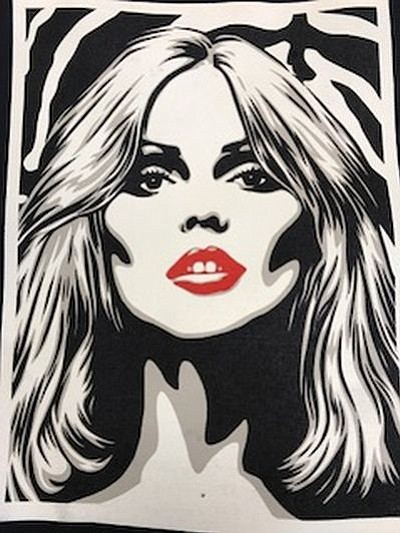 Debbie Harry X Obey Comes to Melrose
Blondie was accused of "selling out" by New Wave purists when its song "Heart of Glass" became a hit in 1979. The point of contention? Debbie Harry and her cohorts dared to use a disco sound in the song, all while gigging in a scene that considered itself a revolution against the mainstream sounds of the time.
Decades later, the controversy is almost forgotten and Heart of Glass is frequently played on radio. Debbie Harry continues to be celebrated as a music and a fashion icon. After decades if being shunned, disco is even back in style in underground clubs.
Shepard Fairey, founder of Obey Clothing and designer of the ubiquitous Barack Obama Hope poster said that Debbie Harry and her band is an inspiration for him in much more than music.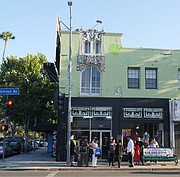 "Blondie is one of those bands that was fearless pulling from the most obscure things and the most mainstream things. The band took all of these different influences and used them on their own terms. When people tell me I can't do something, I say, 'Ask Blondie about that!'" Fairey said.
Blondie has been on the Fairey's mind over the past year. In January, Obey Clothing announced a collaboration line with Harry. The Debbie Harry X Obey Collection features T-shirts, hoodies,jackets, leggings and rompers. The line's art and design features Harry's photography and design direction. Of course, it also features an Obey graphic treatment of Harry's face.
On Aug. 10, Obey opened a pop-up shop for the line at 7400 Melrose Ave. in Hollywood, Calif. Fairey dropped by the opening reception to DJ some tunes from Blondie and other bands from their CBGB club days in the mid-to-late 1970s.
The shop will be in biz until Sept. 3, it will sell other Obey fashions and accessories. In true Obey fashion, also look out for some samizdat and underground culture. The pop-up's newsrack will offer indie zines and the store will feature some of the brand's street and 1984 Big Brother style art.