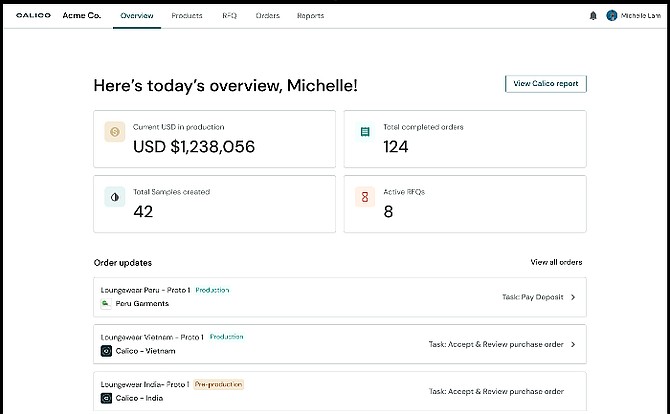 Calico provides an AI-powered smart supply-chain management platform that allows brands to run their supply chains without using spreadsheets and emails. Brands are able to reduce production errors and get products to market faster using Calico. Image: Calico
Stories this photo appears in:

In an effort to tackle returns, the Toronto-based supply-chain OS company Calico aims to provide a smart solution that helps retailers streamline their supply chains, allowing them to solve the problem earlier rather than post-sale.