Message Mixed for Retailers Entering Holiday Crunch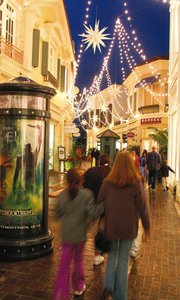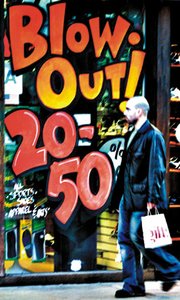 Online sales fare better at start of the short season
Ho, ho, ho?
That's the mixed message consumers are sending retailers as the holiday shopping season unfolds. What started out as a robust shopping weekend after Thanksgiving— boosted by early-bird sales, extra rebates from manufacturers and extended store hours—trickled toward the end, giving retailers pause. Meanwhile, online retailers demonstrated banner sales over the holiday weekend.
The results have retailers living day by day.
"We were very enthusiastic about the Thanksgiving weekend—it was a lot brisker than in the past couple of months—and now we're waiting to see what happens next," said Rina Neiman, spokesperson for Macy's West, whose parent company Federated Department Stores Inc. reported a same-store sales decline of 7.4 percent for the month of November in spite of strong holiday sales that exceeded prior expectations.
Neiman said shoppers were picking up juniors clothing, cashmere sweaters for men and women and faux fur–trim coats. She said promotions held steady compared to last year, but the offerings were still enticing with 25 to 40 percent off warm-weather clothing.
Traffic was also strong at shopping centers such as the Glendale Galleria, the Grove, and Santa Monica Place, where shoppers snapped up lingerie from Frederick's of Hollywood and Victoria's Secret, juniors fashions from Forever 21 and men's and ladies sportswear and shoes from Macy's, according to Richard Eichenbaum, the Santa Monica Place's general manager.
At the Beverly Center in Los Angeles, where traffic was up, long scarves, pajama sets by Paul Frank and dog sweaters from Coach were the hot-ticket items, said Laurel Crary, the mall's general manager.
"We also saw people picking up items for themselves, compared to last year—another good sign," Crary said. "Based on what we're observing, I'm optimistic that we'll see a sales increase in the mid–single digits as well."
Analysts, however, remain skeptical about the likelihood of the sales momentum, especially with continued concern over the fragile economy and possibility of war with Iraq.
"The sales frenzy was brought on by deep promotions and door-buster sales, so it's hard to say if that pace can continue," said Brent Schoenbaum, a partner in the consumer practice of Deloitte & Touche LLP.
It's not that observers are against a promotional environment, but they say retailers can help their shrinking bottom line with more targeted advertising.
"Some merchants, such as Bloomingdale's, are sending catalogs to their better customers with 15 percent– off coupons good for any day, so they're not putting the whole store on sale and they're not giving away the sale to their casual customer," said Aubie Goldenberg, a partner at Ernst & Young.
Strong start online
For online retailers, promotions have kept shoppers busy clicking their mice.
A report by ComScore Networks said Internet shoppers spent $912 million on non-travel goods and services, a spike of 25 percent, for the week ending Nov. 29. The good news continued with a 37 percent jump in sales on the Monday after the holiday weekend, normally considered a sleeper in the industry.
"Online retailers are under the gun with a shorter selling season and early timeline to guarantee low-cost shipping, so they have to shift demand as early as possible with healthy promotions," said Juliana Deeks, analyst with Jupiter Research in New York.
Free shipping with a minimum purchase order is the biggest bait for most pureplays and retailers such as Macys.com and Sears.com, which offers a mail-in rebate. Like most merchants, Sears.com is leveraging its Web presence to drive traffic into stores with a program—"Wish It. Find it. Give it."—that encourages shoppers to buy about 35 products on the Web site, at the store or through an 800 number. The program proved popular over the holiday weekend when it launched, according to Ann Woolman, a Sears spokesperson.
"We've found in the past that about 30 to 40 percent of people who buy online pick up the items at the store, and 21 percent of those shoppers make purchases at the Sears store while they're there, so [the Web] is a great driver of store traffic," Woolman said.
The Internet serves another purpose, she said, as a lab for new products. The "Wish It" program is promoting Dockers shirts, the first time Sears has begun to carry apparel online.
"We're testing the waters and plan to bring more apparel online in the future," Woolman said.
Executives at New York–based Bluefly, an e-commerce player known for selling discounted apparel from Diesel, Michael Kors, Vivienne Tam and Prada, said the site enjoyed a strong opening holiday weekend.
"In addition to sales growth and traffic, we saw nice growth in average order size—over 20 percent larger," said Bluefly chief executive officer Ken Sieff.
Sales were healthy in designer leather, suede and cashmere, boosted by cooperative weather and a 10 to 20 percent increase in promotions compared to last year due to better pricing on acquisition. And, evening attire from tuxedos to gowns "is on fire," Sieff said.
Promoting itself as a gift site is also helping. Bluefly has a window directing shoppers to the gift services section that discusses gift wrapping, delivery and shipping options.
Los Angeles–based Windsor Fashions also reported strong online sales with a 30 percent increase compared to last year. But store sales remained flat, according to Ike Zekaria, vice president and general merchandise manager of the 35-store juniors chain.
"We didn't have the spike we expected," Zekaria said. "We're blowing out of the items that the customer wants, but we're still sluggish in basics and denim."
As a result, the retailer is launching its first category sale 10 days prior to Christmas, giving customers a $10 discount on any pair of jeans.
Windsor has broken its five-year, same-store sales increase streak of late, and hopes the holidays give it a rebound. Windsor intends to jump-start its dress season next year with a $500,000, three-month advertising campaign set to launch in January in Seventeen, YM, YM Prom, CosmoGirl and Teen Prom.
"It's our biggest campaign yet, and we want shoppers to know that Windsor is the place for all of their party dress needs," Zekaria said.