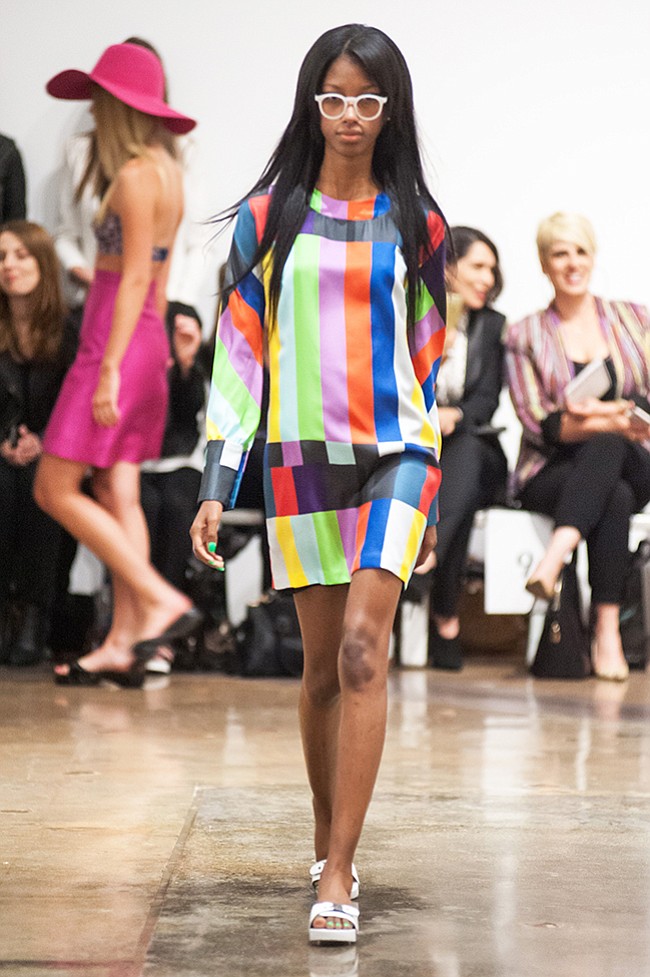 EVENTS
By Andrew Asch | April 17, 2015
The California dream of tearing down convention and crafting an independent ethos is a serious goal and inspiration for designers Brian Wolk and Claude Morais.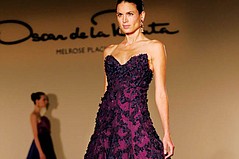 The well-dressed ladies (as well as a smattering of men) of The Colleagues paid tribute to the late designer Oscar de la Renta and welcomed his successor, Peter Copping.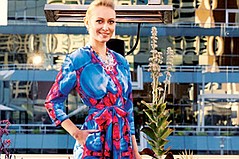 For this collection, Rich used dye-sublimation printing to incorporate original art and photography in his made-in-America designs.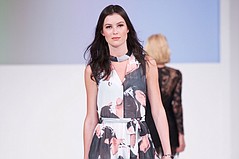 Scores of store buyers filled the Fashion Theater in the California Market Center in Los Angeles for a runway show that outlined some of the emerging Fall 2015 trends presented by the buying office Directives West.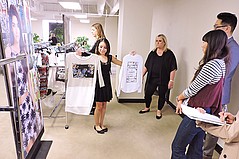 Look for the bohemian hippie-chic trend to continue for Fall '16 with some new items such as the blanket coat, the fit and flare pant, the fur jacket, and ponchos in all lengths to drive the look forward.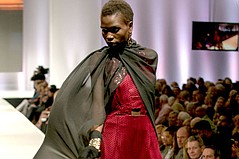 Opening night of Fashion Week El Paseo put the spotlight on eight Southern California designers: Trina Turk, Eduardo Lucero, Kevan Hall, Anthony Franco, Lloyd Klein, Chagoury's Gilbert Chagoury, Oliver Tolentino and Candice Held.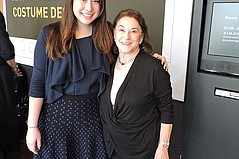 Members of the Los Angeles fashion community met at the museum at the Fashion Institute of Design & Merchandising to present FIDM student Karoline Korpor with the Hank Pola Scholarship.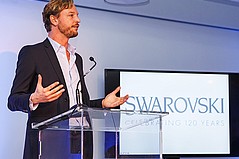 To celebrate Swarovski's 120th anniversary, Markus Langes-Swarovski, executive board member at the Austrian crystal maker and great-great grandson of company founder Daniel Swarovski, was in Los Angeles to introduce the company's Spring/Summer '16 collection.
Los Angeles Fashion Week Fall/Winter 2015 runs from March 7-22.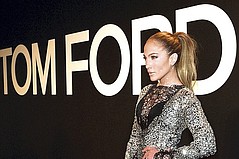 FORD IN LA: Designer Tom Ford drew a high-profile crowd to his Autumn/Winter 2015 Womenswear runway show, held Feb. 20 at Milk Studios in Los Angeles. Many attendees, such as Jennifer Lopez, wore pieces from the designer's recent collections.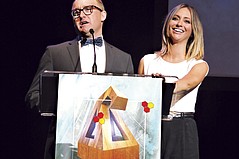 The SIMA Image Awards honor achievements in the surf business, and the big winner for the SIMA Image Awards was the core surf shop.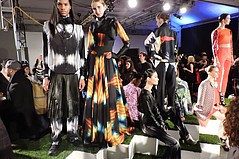 Printing technology company Epson kicked off New York Fashion Week on Feb. 10 with Digital Couture, a fashion event featuring an international mix of designers and the original creations made with Epson's dye sublimation printers.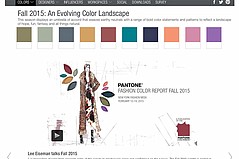 Pantone, one of the top authorities for predicting trendy colors for the design industry, has another nine colors that are making the Top 10. The designator of future colors unveiled its Top 10 list just in time for New York Fashion Week.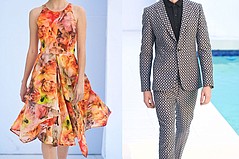 Fashion Row, a group that advocates for fashion designers of color, came west to make its Los Angeles debut on Feb. 6. The show was in town just in time for the Grammy Awards and the NAACP Image Awards, which took place the same weekend.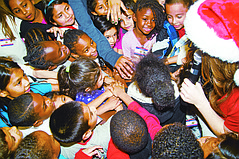 The kids knew all the answers to the "Frozen" quiz. In fact, most raised their hands before deejay Christina Dimakides finished asking the question.
Previous Next