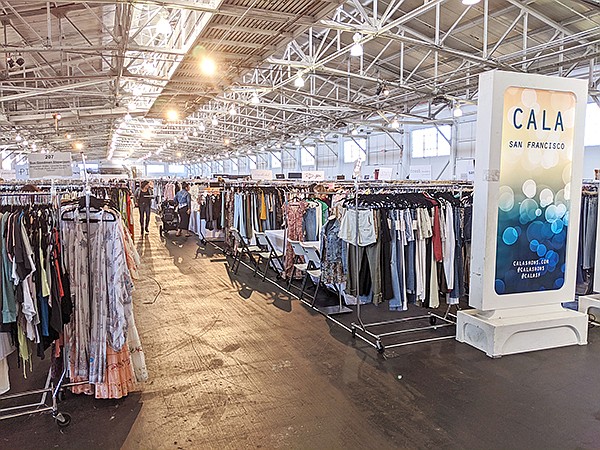 TRADE SHOWS
By Dorothy Crouch | November 7, 2019
While the November San Francisco edition of the CALA trade show isn't its final event of the year, it is the final installment in the city where it began, and event organizers are looking to finish 2019 strong as buyers and exhibitors become excited about opportunities that lie ahead in 2020.
A shift has been occurring along the trade-show circuit over the last few years as many larger apparel-industry expositions are becoming more segmented, turning toward a shows-within-a-show model, catering to buyers who want to shop around without a particular buying mission.
Trade shows can mean high pressure for retailers as the research and buying decisions they make can spell success for a season or mean a mad dash to replace a line that isn't performing well. But even those on fast-paced buying trips need to take some time to eat and relax.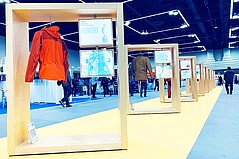 Launching in Portland at the Oregon Convention Center Oct. 22–23, Functional Fabric Fair—powered by Performance Days unveiled its performance-specific trade-show model on the West Coast.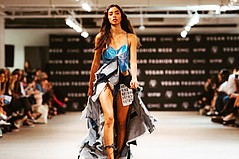 The second edition of Emmanuelle Rienda's Vegan Fashion Week took place in downtown Los Angeles under the theme "Fashion Is Activism," which not only focused on cruelty-free fashion but also examined the apparel industry's impact on the planet's ecological systems. Held Oct. 10–15, Vegan Fashion Week coincided with Los Angeles' mainstream fashion-week productions and L.A. Market Week, affording access to an expanded audience.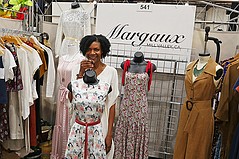 At the final Fashion Market Northern California trade show for 2019, retailers looked for Immediates, Spring 2020 fashions and, for Claire Samaras of the Angelique Boutique in Sonoma, Calif., styles with an edge for a certain demographic.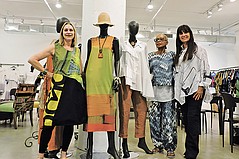 At the final L.A. Market Week of 2019, buyers visited Los Angeles from different regions along the West and East Coasts—and areas in between. As the Holiday season approaches, exhibitors unveiled new styles for Spring 2020 and helped clients catch up through Immediates orders.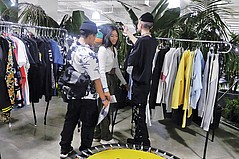 Streetwear styles have forged their own sartorial paths for years, and retailers shopping the streetwear- and fashion-focused LA Men's Market looked for new and classic styles at the Oct. 15–16 edition at the California Market Center in downtown Los Angeles.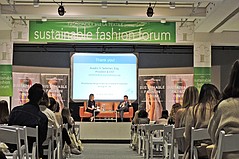 This October's LA Textile show, held Oct. 2–4 at the California Market Center, featured the third Los Angeles edition of the Sustainable Fashion Forum by Fashiondex.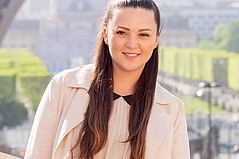 During last week's LA Textile show and Sustainable Fashion Forum, Brookfield Properties announced its appointment of Moriah Robinson as director of events at the California Market Center.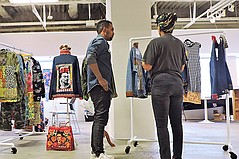 After evolving from a fringe trend among the hippie set, sustainability has taken a front seat in sourcing within the apparel industry. Nowhere was this more apparent recently than at the October edition of the LA Textile trade show, which was held at the California Market Center Oct. 2–4.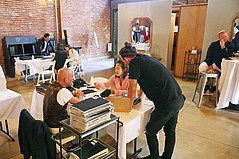 High-end fabric agency Renovazio produced its second Los Angeles trade event, the Renovazio Show, Oct. 2–3, in downtown Los Angeles.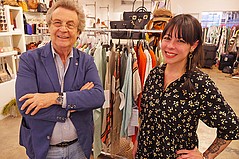 Retailers searched for juniors and young contemporary styles that featured tie-dye looks and utility-workwear silhouettes during the L.A. Majors Market, which ran Oct. 2–4 in Los Angeles' Fashion District.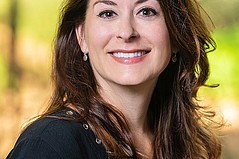 A new show director will helm Surf Expo. It was announced Sept. 18 that Nikki Houston Duroe was promoted to show director and will report to Roy Turner, a senior vice president at Emerald Exhibitions, which owns Surf Expo. Turner had previously served as show director.
Previous Next