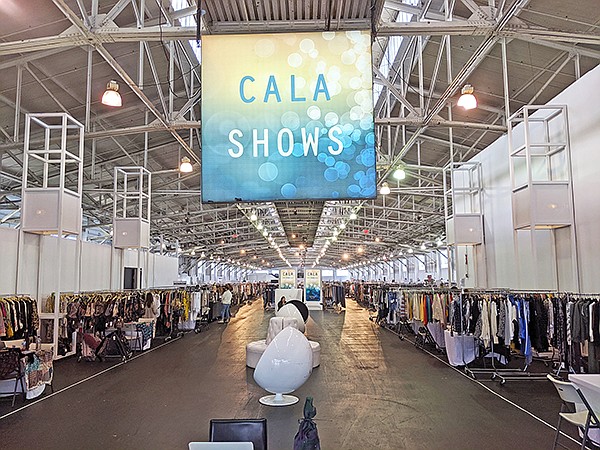 TRADE SHOWS
By Dorothy Crouch | September 5, 2019
On the heels of its inaugural Las Vegas show, the CALA contemporary-apparel trade show hosted its San Francisco edition.
The Orlando edition of the Imprinted Sportswear Shows was canceled Sept. 3 due to threats from Hurricane Dorian.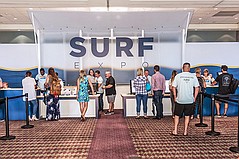 The Surf Expo water-sports and beach-lifestyle trade show that was scheduled to be held Sept. 5-7 at the Orange County Convention Center in Orlando, Fla., has been canceled due to threats from Hurricane Dorian, which made landfall in the Bahamas on Sept. 1.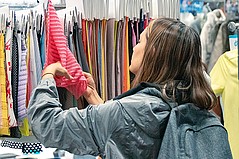 During its first collaborative run with newly launched Première Vision Sport, The Northwest Materials Show brought to Portland, Ore., expanded offerings in a region that many consider the outdoor-enthusiast capital of the United States.
Outdoor Retailer announced Aug. 21 that it will merge its trade shows Winter Market and Snow Show.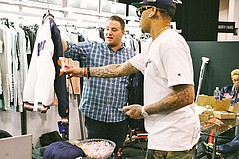 After a brief sojourn producing a trade show in downtown Las Vegas, Agenda returned to its longtime home Aug. 12–14 at the Sands Expo & Convention Center, alongside Liberty Fairs.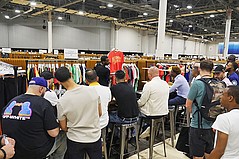 For its Aug. 12–14 run, the Liberty Fairs trade show returned to its long-term space at the Sands Expo & Convention Center after producing its February 2019 show in downtown Las Vegas.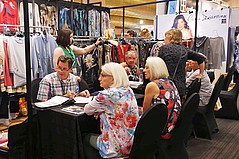 While buyers were searching for Fall and Spring at the WWIN | Women's Wear In Nevada show, which ran Aug. 12–15 at the Rio All-Suites Hotel & Convention Center in Las Vegas, the big news was the event's upcoming move.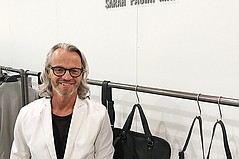 The Tents has long been a forum for luxury and lifestyle brands at Project. During the Aug. 12–14 run of the event, brands such as Raleigh Denim; Bellroy, an accessories brand; and The Grayers, a shirting brand, exhibited Spring 2020 looks.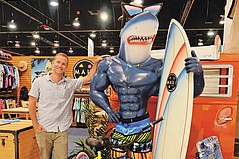 The Project N:OW section holds the key to the sprawling Project trade show's future, said Lizette Chin, Informa Markets'president of men's, who oversees the giant shows.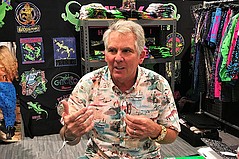 Pooltradeshow was initially produced as a forum for new and emerging brands. At its Aug. 12–14 run at the Las Vegas Convention Center, it not only provided a forum for new brands but also a testing ground for established labels.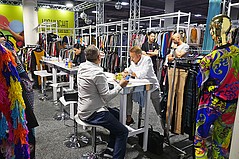 During its Aug. 10–13 run at the Sands Expo & Convention Center, the Offprice show marked its 50th show and 25th year of providing a forum for off-price apparel, which is generally sold for 20 percent to 70 percent off retail.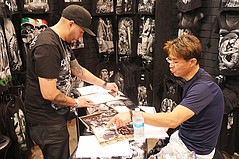 With 600 booths, MAGIC Mens offered a wide range of men's styles ranging from tuxedos to work boots as well as socks bearing graphics of superheroes during its Aug. 12–14 run at the Las Vegas Convention Center.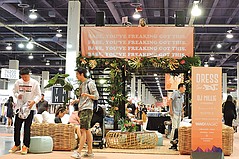 The big Informa Markets attraction during the August Las Vegas shows, WWDMAGIC saw buyers who wanted to see the latest trends.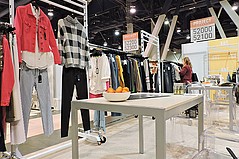 Boasting emerging and established women's brands, Project Womens offered opportunities for buyers to find more-timeless pieces that afford options to customers to invest in them.
Previous Next