TRADE SHOWS
By Andrew Asch | July 23, 2015
MIAMI BEACH, Fla.—SwimShow, the biggest North American trade show devoted mostly to women's swimwear, made a splash in the fashion world when it ran at the Miami Beach Convention Center.
Cabana, the high-end swim and beach lifestyle trade show, will sail into Newport Beach, Calif., for its first West Coast show, set for Aug. 13–14, said Janet Wong, the show director and co-founder of Cabana.
July 30, 2015
|
By Natalie Zfat
NEW YORK—In its second year in New York, men's contemporary fashion trade show Liberty Fairs saw buyer attendance rise 26 percent over January's show and an 87 percent increase in international attendees.
July 30, 2015
|
By Natalie Zfat
NEW YORK—Fashion collaborations and curated offerings were front and center at MRket, the menswear show organized by Business Journals Inc.
July 30, 2015
|
By Natalie Zfat
NEW YORK—"I used to be the young guy," said Aaron Levant, the 30-year-old founder of lifestyle fashion trade show Agenda. "Now I feel like the old guy."
July 30, 2015
|
By Natalie Zfat
NEW YORK—On the heels of the first-ever New York Fashion Week: Men's, Project New York held its 12th show July 19–21 at New York's Javits Center.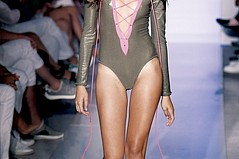 The Miami Beach sands were hot with new swimwear looks shown by designers around the world for the Cruise '16 season.
In a couple of big tents by the Atlantic Ocean, the Cabana trade show provided a busy and easygoing forum for fashion swimwear brands during the Miami SwimShow.
Formerly known as Salon Allure, the swimwear-centric Hammock trade show introduced a rebranding campaign that included a new name and a new format for the 5-year-old show.
On the heels of its first standalone Active Collective trade show, Swim Collective will launch a new premium beachwear section during the upcoming Swim Collective—International Edition show Aug. 13–14 in Huntington Beach, Calif. The new section is part of a larger effort to build a week-long swimwear and activewear trade show series planned for 2016.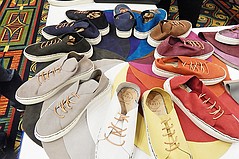 The newly minted SoCal Materials Show decided that for its second edition it would move its location from the California Market Center to a hotel near Los Angeles International Airport to make it more convenient for vendors flying in from around the world and the buyers who want to see them.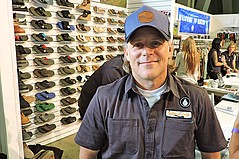 Aisles and booths were buzzing with buyers at the Agenda trade show, which ran July 8–9 at the Long Beach Convention Center in Long Beach, Calif.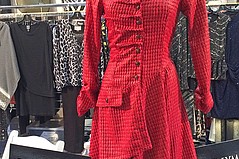 July 2, 2015
|
By By Christina Aanestad Contributing Writer
SAN MATEO, Calif.—Fall fashions, Immediate Summer items and accessories filled the nearly 105,000-square-foot space at the San Mateo Events Center for the June 21–23 run of Fashion Market Northern California.
Kingpins, the boutique premium-denim trade show, is moving its New York show schedule beginning in November, when it will host a Nov. 3–4 show at Pier 36 NYC (Basketball City) in Manhattan.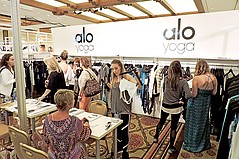 Buyers from department stores, resorts, boutique stores and yoga studios turned out early for the June 23–24 run of Active Collective at the Hyatt Regency Huntington Beach Resort in Huntington Beach, Calif.
Previous Next