MANUFACTURING
By Dorothy Crouch | March 14, 2019
Working toward a cleaner and greener apparel industry was the mission of the Sustainable Fashion Forum, held at the California Market Center on March 7during the March 6–8 run of the LA Textile show.
Fashion- and retail-strategy firm The Doneger Group announced the appointment of Michelle Evans to the newly created role of executive vice president of merchandising.
Jerry Leigh, the Los Angeles apparel manufacturer and brand-management company, announced the promotion of Michelle Roback to the role of executive vice president of sales, juniors and the David Lerner brand.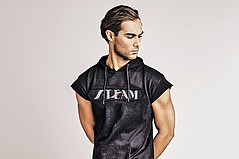 When Leo Leedy founded S-Team in 2015, he thought the label should have something for everyone. So it was only logical that the Los Angeles brand would expand on its vast collection of eveningwear, ready-to-wear and accessories to design an activewear line to keep in step with the growing demand for that category.
Deckers Brands—parent company of footwear-and-lifestyle brands Ugg, Koolaburra by Ugg, Teva, Hoka One One and Sanuk—will permanently close its Camarillo, Calif., distribution center by Aug. 31.
Designer Daniel Antonio is breathing new life into his Dirtymilk label, which is being resurrected after being dormant for several years.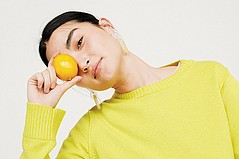 Launched by Margaret Coblentz in 2017, the Frances Austen brand was founded in San Francisco to provide responsibly crafted, classic cashmere pieces to consumers who are concerned about how their clothing is made.
San Francisco direct-to-consumer women's intimate-apparel company ThirdLove announced the completion of a $55-million round of fund-raising.
Following the January announcement that it would invest in producing greener products, Amsterdam-based RFID-product and IoT-solutions provider Smartrac,while exhibiting at the17th edition of LogiMAT, unveiledits plan to add environmentally friendly tag options to its offerings.
Lectra, the French information-technology and digital-solutions leader that produces software and hardware to facilitate fabric cutting, appointed Edouard Macquin as its new president of Lectra Americas.
The recent lull in the trade war between the United States and China was good news for U.S. retailers, clothing manufacturers and importers who have seen their bottom line eroded by a 10 percent tariff on certain goods imported from China.
A one-day Sustainable Fashion Forum looking at solutions for designers, manufacturers, factories and retailers to reduce their environmental impact, cut waste and maximize their profits will be held March 7 at the California Market Center in downtown Los Angeles.
The Los Angeles premium label Splendid, which was acquired by Delta Galil Inc. nearly three years ago, has named a new creative director to help grow the brand.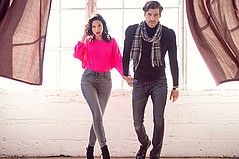 After leaving Mexico for the United States in 1987, Javier Marquez spent 19 years learning about Los Angeles' local denim industry.
Athleisure brand Beyond Yoga announced the hire of Lynsey Cole as the director of key accounts and sales strategy.
Previous Next