RETAIL
By Andrew Asch | April 15, 2015
Philadelphia-headquartered Versa Capital Management LLC, announced April 15 that it completed its acquisition of troubled retailer The Wet Seal Inc. The deal for an undisclosed amount was approved by United States Bankruptcy Court for the District of Delaware on April 1.
Three workers fired from American Apparel have filed a federal class-action lawsuit maintaining they were not given enough legal notice or severance pay before they were dismissed.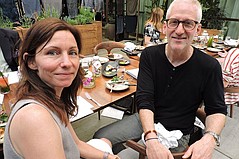 Fred Segal, a boutique compound best known for infusing a luxe sensibility in Los Angeles' casual lifestyle, is scheduled to open its first international location on April 17 in Tokyo—and it will be different from anything that the pioneering boutique concept has done, said Paul Blum, Fred Segal's chief executive officer.
Hudson's Bay Co. named Marc Metrick president of the company's Saks Fifth Avenue business, replacing Marigay McKee, who has left the company.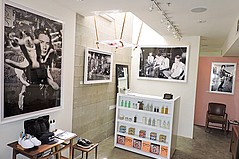 The once raffish Abbot Kinney Boulevard has become one of Los Angeles' most popular addresses for high-end boutique retail in the past few years.
In March, same-store sales for Gap's Old Navy Global division skyrocketed 14 percent. However, same-store sales for its Gap Global division declined 7 percent, and its Banana Republic Global declined 3 percent.
Since the beginning of 2015, Mike McGinley's European retail partners have been telling him that they cannot afford his West Hollywood, Calif.–based LASC line of men's activewear and swimwear—after years of selling LASC at their shops.
Simon Property Group, one of the biggest mall landlords in America, dropped its bid to acquire the Macerich Co., headquartered in Santa Monica, Calif., avoiding a possibly costly and lengthy proxy war.
E-commerce can bring out the worst in some shoppers, said Sandy Lew-Hailer, owner of the Seattle boutique Sandylew.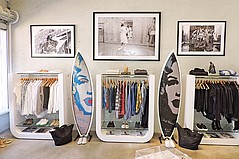 Malibu fashion has seen chic bohemian, surfer girl and premium-denim looks, but the profile of the sexy tomboy is rising.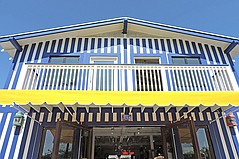 Single-brand boutiques increasingly dominate high-profile shopping street Abbot Kinney Boulevard in Los Angeles, but one of the newest boutiques on the street, Abbot Kinney Beach House, is a multi-brand shop.
Internet clothier Revolve recently announced that it has acquired Alliance Apparel Group, headquartered in downtown Los Angeles.
The board of directors for the Macerich Co. unanimously rejected an unsolicited bid from mall giant Simon Property Group Inc. on March 17. Simon made its "best and final" offer for Macerich on March 20.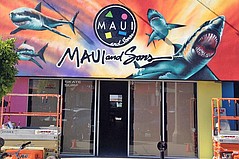 The Maui & Sons brand is taking on more surf in Los Angeles' Venice neighborhood.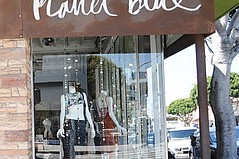 Planet Blue, the multi-brand boutique retailer steeped in West Coast beach culture and boho styles, will be taking its act nationwide.
Previous Next