FASHION
| February 5, 2015
The great outdoors inspires Fall's essential denim-based looks. Whether camping in the woods or trekking the city streets, flannels, joggers and the season's best jackets are the requisite attire.
NEWS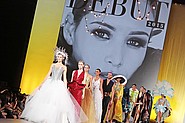 FIDM GALA
Barker Hangar at the Santa Monica Airport was packed with 700 people who showed up for the Fashion Institute of Design & Merchandising's annual Debut show, which tops off the academic year for its fashion, costume and interior-design students.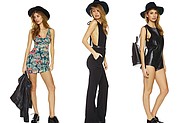 FASHION
The Beach Riot label makes garments for the endless summer, and Nicole Hanriot, owner and designer of the label, believes that women should be able to wear swimwear everywhere.
FASHION SHOOTS