TRENDS
By N. Jayne Seward | October 1, 2015
From '70s glam to loungewear chic, this Spring will be a decidedly feminine affair.
NEWS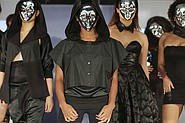 HOLIDAY & FANTASY
After months of blazing temperatures, Southern California finally became chilly on Nov. 15. The cold was appropriate weather for Los Angeles–based label Want My Look's holiday styles, which were part of the debut of the Fashion Speaks event at the Le Meridien Delfina Hotel in Santa Monica, Calif.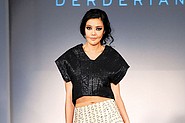 IT'S A WRAP
Los Angeles Fashion Week: It's A Wrap!
NEW RESOURCES
Graphic tees—specifically, street, skate and athletic wear—have had an impact on the apparel industry. Whether T-shirts are mass-produced as part of the fast-fashion trend or cut from quality fabrics, there always seems to be a place for them in the market.