FASHION
| July 13, 2015
Earth tones, bohemian details and the wide-open sky set the mood for Cruise.
NEWS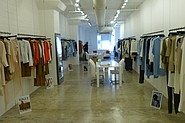 SHOWROOM PROFILES
After several years building a U.S. retail base, French contemporary collection Hôtel Particulier opened a West Coast showroom in June on the fourth floor of The New Mart.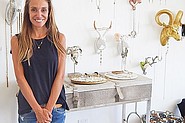 SHOWROOM PROFILES
For eight years, Nicole Odenwald was the national sales director for Wildfox, working out of the Los Angeles clothing company's third-floor showroom in the Cooper Design Space.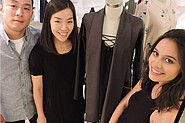 SHOWROOM PROFILES
Women's fashion label Lila Clothing Co. wanted to make a bigger splash in its hometown of Los Angeles, so in June it opened a showroom at the California Market Center in downtown Los Angeles' Fashion District, said Ricardo Lee, the company's sales director.
FASHION SHOOTS