FASHION
By N. Jayne Seward | August 6, 2015
Denim's classic look is updated for today's effortlessly cool crowd. Look for artisan effects, innovative fabrics and oversized shapes to be some of the hottest looks of the season.
NEWS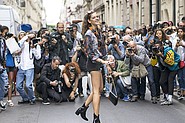 PARIS WHEN IT SIZZLES
California Apparel News contributing photographer Tim Regas was in Paris this summer for the couture shows and captured the stylish scene—as well as several famous faces—on the streets of the City of Light.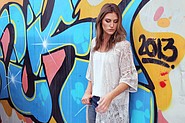 NEW FRONTIERS
With price-conscious consumers and the athleisure trend changing the way the retail world turns, some of Los Angeles' eveningwear and red-carpet designers are focusing their attention on less-expensive and casual lines that fit in with people's lifestyles and pocketbooks.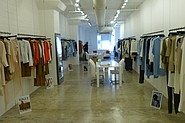 SHOWROOM PROFILES
After several years building a U.S. retail base, French contemporary collection Hôtel Particulier opened a West Coast showroom in June on the fourth floor of The New Mart.
FASHION SHOOTS