MANUFACTURING
| January 10, 2019
New Lines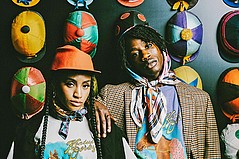 Los Angeles–based Homme + Femme's recent collection in collaboration with Churchill Downs and the Kentucky Derby celebrates the rich legacy of Black jockeys, recognizing that 15 of the first 28 winning Kentucky Derby jockeys were Black.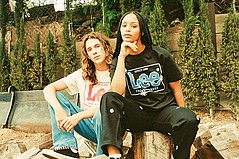 Denim brand Lee has partnered with streetwear brand The Hundreds on a new capsule collection that paves the way for future trends and offers fresh takes on classic silhouettes that combine the heritage of Lee with streetwear aesthetics and bold colors.
The Anonymous 213 showroom in the Cooper Design Space is a work in progress. Co-owner Eric Wheeler is building a shoe wall, adding a kitchen area with a sliding door and renovating an outdoor patio to make a tranquil seating area with white walls and green plants.
Previous Next