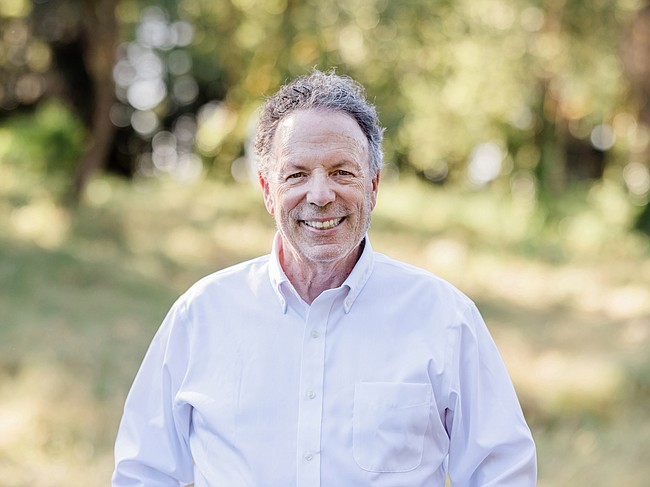 IMPORT & EXPORT
By Christian Chensvold, Contributing Writer | November 17, 2022
You can have the quickest, most breakneck pace for churning out fast fashion, but if the supply chain is broken cutting-edge looks can become practically vintage by the time they reach stores.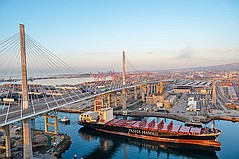 You may have heard of the madness of King George—there's a superb 1994 biopic about it—but that's certainly not the case with this George III, who's not a monarch but a cargo ship.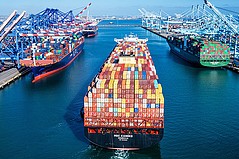 July 14, 2022
|
By Christian Chensvold, Contributing Writer
Relief may be coming for frustrated apparel makers tired of waiting while their goods are stuck on a ship unable to dock.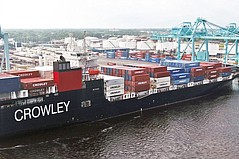 May 19, 2022
|
By Christian Chensvold, Contributing Writer
The prettiest piece of fashion you've ever seen—and at the most unbelievable price—is of no use unless it's in your size.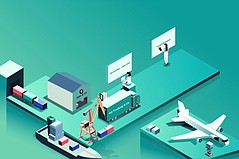 KlearNow, a logistics-as-a-service company founded in 2018, announced it has raised $50 million in new funding to provide supply-chain solutions that simplify and provide real-time cargo visibility.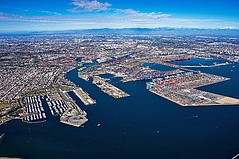 After months of long wait times, out-of-stock items and a feeling of uncertainty surrounding the holiday season, supply-chain issues around the world are slowly beginning to ease up.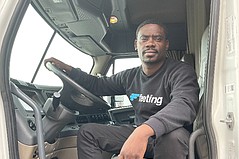 A new platform is aiming to push the trucking industry forward by pairing independent truck owners with licensed drivers to create a scalable fleet.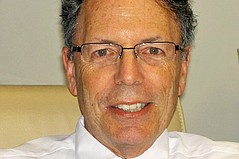 As part of its "Q&A With the Experts" series, the California Fashion Association hosted an event with Robert Krieger, president and chief executive officer of Krieger Worldwide, who spoke on the current issues within the supply chain and the effects of these problems on the apparel industry.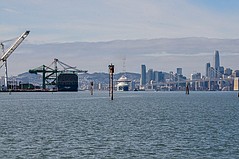 After a year of continued cargo growth, the Port of Oakland saw a dip in volume last month. But there's a good chance the reduction won't last as the port said it is expecting containerized cargo volume growth to resume as the peak shipping season arrives.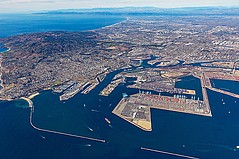 The Port of Los Angeles saw another new record in the month of June with more than 875,000 20-foot equivalent units (TEUs) processed. The TEUs represented the port's busiest June ever and closed the fiscal year at 10,879,383 TEUs—a new record for any Western Hemisphere port. The June numbers were also a 27 percent increase over last year's 8,560,882 TEUs.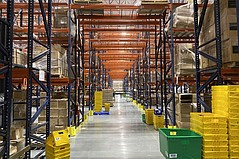 Ruby Has announced earlier this month that it has acquired the e-commerce fulfillment company Boss Logistics. Founded in 2011, Ruby Has provides e-commerce fulfillment services to over 400 direct-to-consumer brands in six states, integrating orders, storing inventory in secure distribution centers, packaging inventory to the requested specifications and shipping worldwide.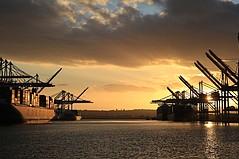 The Port of Los Angeles and Port of Oakland both reported a record cargo surge in March.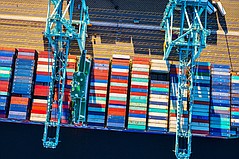 Cargo-ship congestion at California ports and those located around the United States is at some of the highest levels in years due to supply-chain disruptions caused by the COVID-19 pandemic. To help break up the congestion, on Feb. 1 the Port of Los Angeles started an incentive program to move trucks more efficiently and at a faster pace through its terminals, said Gene Seroka, the port's executive director.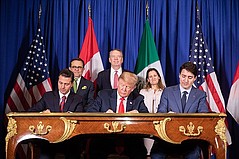 The United States–Mexico–Canada Agreement was signed into law in the United States, but the adoption of a major trade treaty did not mean smooth sailing for global trade, as U.S. trade disagreements with China increasingly dominated headlines.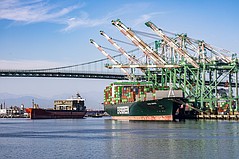 The Port of Los Angeles announced that October ranked as the busiest month in its 114-year history. A surge of container traffic also was experienced last month in Northern California, according to a statement released by the Port of Oakland in Oakland, Calif.
Previous Next