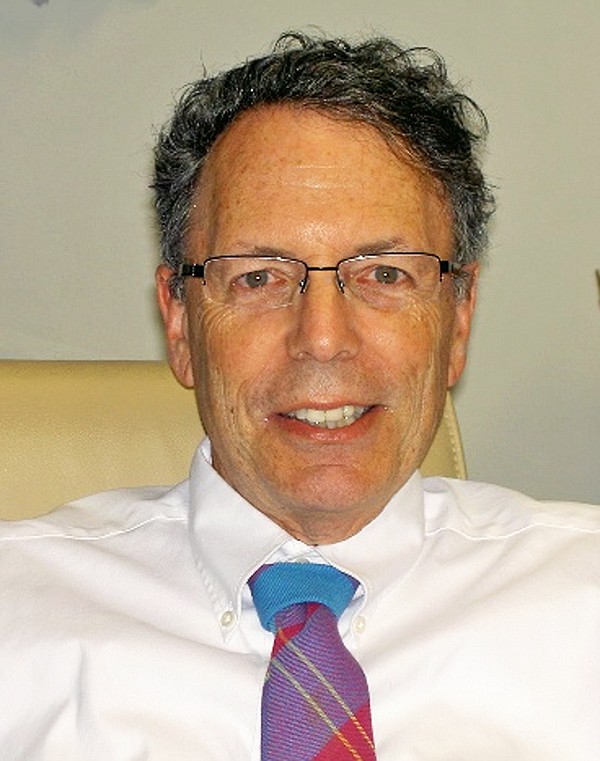 IMPORT & EXPORT
By Tyler Shultz | October 28, 2021
As part of its "Q&A With the Experts" series, the California Fashion Association hosted an event with Robert Krieger, president and chief executive officer of Krieger Worldwide, who spoke on the current issues within the supply chain and the effects of these problems on the apparel industry.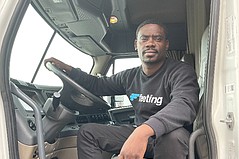 A new platform is aiming to push the trucking industry forward by pairing independent truck owners with licensed drivers to create a scalable fleet.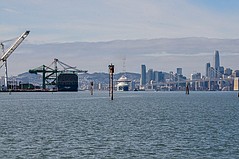 After a year of continued cargo growth, the Port of Oakland saw a dip in volume last month. But there's a good chance the reduction won't last as the port said it is expecting containerized cargo volume growth to resume as the peak shipping season arrives.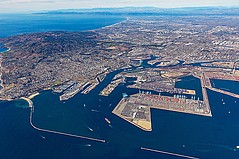 The Port of Los Angeles saw another new record in the month of June with more than 875,000 20-foot equivalent units (TEUs) processed. The TEUs represented the port's busiest June ever and closed the fiscal year at 10,879,383 TEUs—a new record for any Western Hemisphere port. The June numbers were also a 27 percent increase over last year's 8,560,882 TEUs.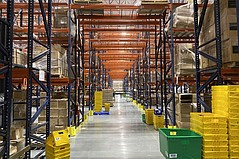 Ruby Has announced earlier this month that it has acquired the e-commerce fulfillment company Boss Logistics. Founded in 2011, Ruby Has provides e-commerce fulfillment services to over 400 direct-to-consumer brands in six states, integrating orders, storing inventory in secure distribution centers, packaging inventory to the requested specifications and shipping worldwide.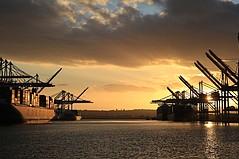 The Port of Los Angeles and Port of Oakland both reported a record cargo surge in March.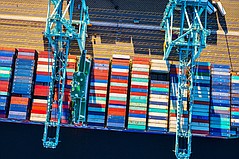 Cargo-ship congestion at California ports and those located around the United States is at some of the highest levels in years due to supply-chain disruptions caused by the COVID-19 pandemic. To help break up the congestion, on Feb. 1 the Port of Los Angeles started an incentive program to move trucks more efficiently and at a faster pace through its terminals, said Gene Seroka, the port's executive director.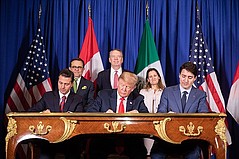 The United States–Mexico–Canada Agreement was signed into law in the United States, but the adoption of a major trade treaty did not mean smooth sailing for global trade, as U.S. trade disagreements with China increasingly dominated headlines.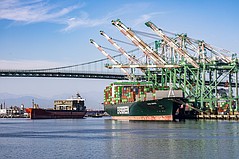 The Port of Los Angeles announced that October ranked as the busiest month in its 114-year history. A surge of container traffic also was experienced last month in Northern California, according to a statement released by the Port of Oakland in Oakland, Calif.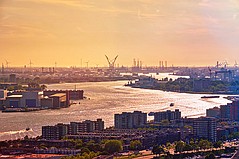 For technology-focused freight forwarder Flexport, creating a more streamlined approach to global trade has been the company's goal since the introduction of its cloud software and data-analytics platform in 2013.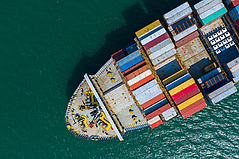 After the United States House of Representatives overwhelmingly passed the Uyghur Forced Labor Prevention Act on Sept. 22, the American Apparel and Footwear Association and other major apparel trade groups made a joint statement urging Congress to take a different path in its efforts to protect the human rights of the Uyghur Muslim minority in China's Xinjiang region.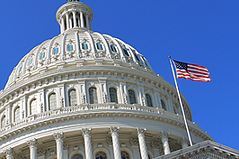 Steve Lamar, the president and chief executive officer of the trade group American Apparel & Footwear Association, testified Sept. 17 on steps American fashion-and-apparel companies can take to stop forced labor in China's Xinjiang province.
Leading apparel trade associations in the United States made a joint statement July 23 condemning forced labor in the Xinjiang Uyghur Autonomous Region in the People's Republic of China. The group also stressed that it is a priority to guarantee that products made by forced labor do not appear in U.S. supply chains.
As a replacement for the North American Free Trade Agreement, the United States-Mexico-Canada Agreement was implemented July 1.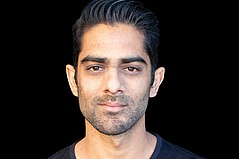 The COVID-19 pandemic turned the fashion business upside down and is putting supply chains through a giant stress test, said Neil Soni, vice president of business development and strategy for Omnichain, a Los Angeles–headquartered supply-chain company.
Previous Next