Fashion District Names New Director of Ops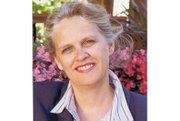 Brenda Peters has been named director of operations for the Los Angeles Fashion District Business Improvement District (BID). Peters replaces Joe Germain, who relocated to Las Vegas.
In her new position, Peters will be responsible for managing the BID's 50-member clean and safe teams, which maintain security in the district. She will also oversee special projects and assist in maintaining city codes for violations such as illegal vending, illegal dumping and encampments.
Peters previously held a similar position for the Downtown Seattle Association Metropolitan Improvement District and was a detective for the Washington State Liquor Control Board as well as a case manager for the Washington State Department of Social & Health Services. She was chosen for the Los Angeles post by a panel of Fashion District property owners and city officials.
"We're very eager to have Brenda become part of our team," said Kent Smith, executive director of the Los Angeles Fashion District. "She is one of the best operations directors in the country and will no doubt make a positive impact on the district." —Robert McAllister