California's Next Generation: Woodbury University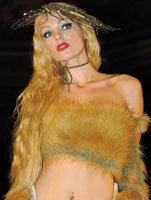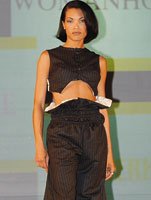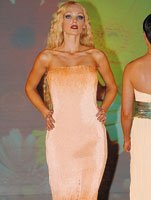 Woodbury University of Burbank, Calif., harked back to the couturiers of post–World War II Paris to mark the theme for its 38th student fashion show, which was titled "Theatre de la Mode" and held May 5 at the Biltmore Hotel in downtown Los Angeles.
While students paid homage to fashion's historical roots, they also called upon personal inspirations to make for a wide-ranging show featuring creations that incorporated culture, nature, fantasy and color. Asymmetrical cuts were popular, as were halters, man-tailored looks and shimmering fabrics.
Among the students awarded for outstanding achievement: Malli Yehezkel, best costume design, for costumes inspired by Disney characters; Nicole Ahn, most creative, for assembling a collection titled "Dream," consisting of halters, corsets and patchwork tops; Maritza Jauregui, outstanding technical achievement, for her Mardi Gras set; Danielle Martinez, couture, for a collection of chiffon dresses; and Elena Semenescu-Pislaru, overall design.
The university also presented actress Bridget Fonda with the Woodbury Style award and gave the Woodbury Design award to movie and theatre costume designer John David Ridge, who wore a Scottish kilt to the gala. —Robert McAllister