Famous Stars and Straps: Not Another Celebrity Brand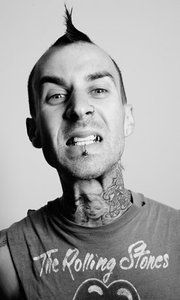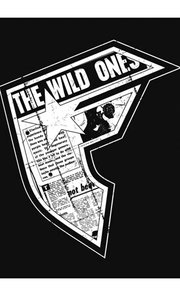 Travis Barker just wants to create. The drummer for several punk/hip-hop outfits, including The Transplants and Plus-44, the former drummer of chart-topping Blink-182, a record producer and the owner of La Salle Records, Barker takes any opportunity for self-expression.
In 1999, he and his friends launched Famous Stars and Straps, a line of T-shirts, accessories and belt buckles based in Corona, Calif. "It was an outlet for me and my lifestyle," he said. "I drum, skate and surf, and I felt like every lifestyle brand pigeonholed you into just one category. You either surf or you skate, not both. I wanted something that was big enough to accommodate my lifestyle."
The brand, whose name is a play on words and a reference to the belts and belt buckles, which were originally going to be the brand's main focus, has grown far beyond T-shirts and ball caps.
Famous now offers apparel for men, women and children. The men's line includes fleece, denim, knit and woven shirts, jackets, windbreakers and swim trunks. Girls can choose from bikinis, denim miniskirts, shrunken blazers, hoodies and T-shirts. Nearly every item is emblazoned with the brand's "badge"—a stylized letter F.
"Some of it is definitely more for the skaters," Barker said. "Some of it is more for roughnecks and hoodlums." The line sells in core skate shops, including Zumiez, Beach Bums and Tilly's, as well as in more mainstream outlets, such as Pacific Sunwear and Amazon.com.
Todd Kellogg, director of marketing and product development at Beach Bums in Anaheim, Calif., said the shop has been selling the brand for at least four years and has had great success with it. "It's getting better and better. They're including more cut-and-sew with each season," he said. The shop carries men's and women's apparel. As the brand's offerings expand, so does its client base. "Before it was mostly kids from the '909' [the area code for California's Inland Empire] buying it, but now a lot of fashion heads are wearing it," Kellogg said.
Launching at MAGIC Marketplace Aug. 28–31 in Las Vegas is FSAS, a more upscale, limited-edition version of Famous Stars and Straps. The line, which is set to sell at Fred Segal Santa Monica in November, features graphic T-shirts and cleaner design. "It'll be very highend, and not everything will have our badge on it," Barker said. Also in the works is a line of Famousbranded sneakers to complement Barker's "shoe jewels"—specially designed charms that straddle shoelaces.
The mix of high-low is where Barker seems to feel most comfortable. The lyrics of "Gangsters and Thugs," a hit song by his band The Transplants, say it best: "Some of my friends sell records. Some of my friends sell drugs."
Whatever his friends sell, he is having the time of his life selling his lifestyle. The company has seen 500 percent growth this year. Barker, who is the brand's head designer, attributes that to several factors. Primary among them is his renewed focus on Famous.
"With Blink-182, I'd be on tour for two years straight, with maybe one month at home. It was very difficult to build and manage a brand. After [the band] came to an end, I came home and I was hungry. I had lots of ideas," said Barker, fresh from a design meeting.
His renewed investment in the company is what is driving sales, he said, but he's as surprised as anyone at the success.
"Just recently, I had to realize I couldn't run the business the way I needed to with just me and my friends," he said. Barker has since hired a lawyer, sales reps, a sales manager and an in-house consultant to help him guide the business.
Famous does not advertise because, Barker says, that's not what the brand is about. He bristles at the idea of the brand being perceived as a vanity line. "Half the time I don't wear the clothes because I don't want anyone to buy them because of me. I don't want to be anyone's poster boy. I want it to stand on its own," he emphasized.
For Barker, it's about being creative and using his life experiences as inspiration. Designing with a crew made up partly of childhood friends, Barker focuses on authenticity. "If there's a spray paint can on a T-shirt, it's not because we sat around a computer saying, 'Let's make a T-shirt with a spray paint can.' It's because we used to do bad things with spray cans when we were kids. It's very autobiographical." —Erin Barajas