Consumer Meets Trade in New Retail Venture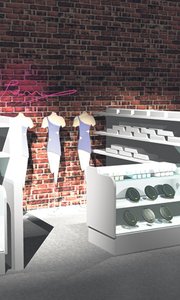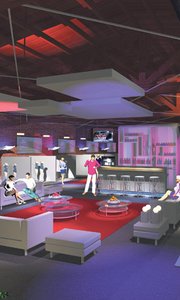 Retailer Phillip Dane has an unusual concept for his new boutique, Ready To Wearhouse, which is scheduled to open in mid- July in Los Angeles.
The 8,000-square-foot space, located at 340 S. La Brea Ave., one block south of Third Street, will mix new fashion designers with the format of an apparel trade show.
The first tenants of Ready To Wearhouse will include designers such as Friend or Foe and Stephanie Gerace, as well as more-established brands such as Italian denim company Meltin' Pot and footwear labels K-Swiss and Royal Elastics.
The fashion companies will set up shop in 8-foot by 8-foot trade show–style booths that will feature sparse furniture and minimal signage. The booths are also intended to serve as design showrooms. Dane said he received more than 200 applications for booth space but declined to state who financed the venture.
Ready To Wearhouse vendors will sign booth contracts that will last six months to one year. Booth terms are $1,800 per month and 10 percent of sales, Dane said.
He gained the inspiration for Ready To Wearhouse from his previous venture, monthly fashion flea market Peddler On The Roof, which was held on the top level of a parking garage at the Sunset Gower film studios in Hollywood. Dane said Peddler is temporarily on hiatus.
His new venture will offer space for up to 50 designers. Dane hopes to spice up the store with a 500-square-foot cafeacute; and a DJ spinning new music. A crew of models will informally present the design tenants' fashions and jewelry Tuesdays to Sundays during daytime hours. Mondays will be reserved for consumers who sign up with the store's VIP program. The VIPs will be able to take advantage of the store's personal shopping services and the designers' fashion previews.
Dane's project also has the potential to make the 300 block of South La Brea a genuine fashion neighborhood, said Michelle Dalton Tyree, co-owner of Iconology, a boutique located across the street from the Ready To Wearhouse site.
"We get a surprising amount of walk-in traffic here," Dalton Tyree said of her stretch of La Brea. "The only thing we need to make this block more vibrant is more shops," she added.
For more information about Ready To Wearhouse, visit the store's Web site, www.readytowearhouse.com, contact Valerie Hammond at (310) 463-7184 or e-mail phillip@readytowearhouse.com. —Andrew Asch