True Jeff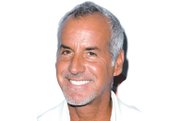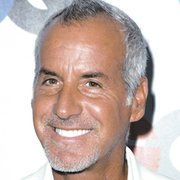 True Religion chief Jeff Lubell talks about his new stores and old inspirations.
True Religion Apparel Inc., based in Vernon, Calif., is a company on the move. On April 20, the premium-denim lifestyle label announced a deal with United Legwear & Underwear Co. to produce True Religion–brand socks, tights and leggings. In March, True Religion inked a deal with Revolution Eyewear, based in Simi Valley, Calif., for a line of branded shades. This lifestyle label's retail division is on a growth spurt, too.
By April 24 it is scheduled to open its 51st boutique. The 1,324-square-foot True Religion store will be located at the Westfield Century City retail center in Los Angeles' Century City neighborhood. In mid-May, it will debut one of its largest boutiques, a 2,141-square-foot store, at the Beverly Center in Los Angeles.
Despite debuting new lines and new stores at a seemingly quick pace, True Religion founder and Chief Executive Jeffrey Lubell said the core of the company remains constant, with a focus in premium fashion inspired by the style of the Woodstock generation of the late 1960s and early 1970s. However, Lubell has added some new angles to the vintage looks. The mix of old and new helped transform True Religion from a $27 million company in 2004 to a lifestyle label that earned $270 million in sales in 2008. California Apparel News' Andrew Asch briefly talked to Lubell on the state of retail and what makes his sense of design tick.What kind of thinking goes into starting a new line of True Religion product?
I don't follow trends in the marketplace. I follow what is in my heart. If I feel in my gut that this is what I want for my brand, I bring it forward. Sometimes I have winners. Sometimes I have losers. But most of the time, I've been fortunate.Do you have focus groups to test the new lines?
I don't do anything like that. My designers would love to go to London for inspiration, but I follow my passion. For any brand to be successful, it has to have one vision. I am the vision. Like Mickey Drexler is the vision for J. Crew or Michael Jeffries for Abercombie & Fitch. I also have a great team that impacts this vision. I've got a big family of 1,000 employees [in this company]. They all work hard, and they all have passion for the brand. I'm no better than anyone else. We're all equal.What is the inspiration for new lines?
It's all in my head. I'll be thinking of what I was doing in 1972 or what people were wearing at that time, and I'll think that's what I want to bring to the table today. It's that hippie bohemian-chic style. It's all about quality, comfort, fit and style. It goes into everything I do.Is there a danger that True Religion's new Los Angeles stores will cannibalize sales at its nearby Robertson Boulevard store?
No. Look at Lucky Brand Jeans. They did not cannibalize sales from existing stores when they expanded, and they have 250 stores. I have 51 so far. But we're not going to be on every street corner. We don't plan to do that.According to many pundits, the United States has entered a new era of frugality. Will True Religion bring down prices on its jeans?
I'll never sell a $100 pair of jeans. It's impossible unless I make it in another country. But I believe in America and keeping jobs in America. There's a perceived value of the made-in-America label. Making in America also gives me a "speed to market" advantage. If I get an idea for a pair of jeans, I can make them here in six weeks. If I made them overseas, it would take me six months. It's why I ship my products to more than 52 countries.