Fred Hayman Honored for Putting Rodeo Drive on the Map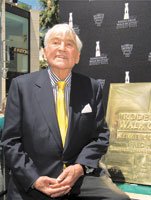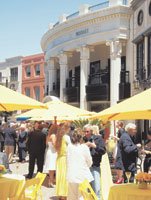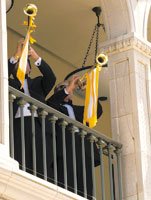 If you don't remember the days when Rodeo Drive had a gas station, a grocery store and a hardware store as some of its more prominent tenants, you can thank Fred Hayman.
Hayman is the man who put Rodeo Drive on the shopping map when, as a retailer at a store called Giorgio Beverly Hills, he envisioned a place that would rival New York's Fifth Avenue or Paris' Champs-Eacute;lyseacute;es. The Swiss-born Hayman took over Giorgio Beverly Hills from his partners in 1962. It was a sophisticated but comfortable place with a pool table, yellow-and-white-striped awnings and a reputation for stunning fashions where Arab sheiks and their entourage shopped or movie stars dropped by. Hayman was a marketing expert and lent his touch to classing up the street, which is now the retail home to some of the most renowned luxury brands.
Later, Hayman introduced his Giorgio perfume, which became a hit. Six years later, in 1987, Hayman sold the fragrance to Avon Products for $165 million and changed his store's name to Fred Hayman Beverly Hills.
With trumpeters blasting a salute from atop a balcony and people sitting at the foot of the European-themed 2 Rodeo Drive, Hayman was honored on May 31 as the 15th recipient of the Rodeo Drive Walk of Style Award. The award was launched in 2003 by Rodeo Drive retailers to honor fashion and style legends.
"For more than 30 years, Fred Hayman has made his indelible mark on Beverly Hills. It is no exaggeration to say that Rodeo Drive would be just another destination were it not for Fred's vision and marketing genius," Beverly Hills Mayor Barry Brucker said. "He launched a legendary brand that has inspired celebrities and trendsetters, song writers and filmmakers. But at heart, Giorgio Beverly Hills and Fred Hayman Beverly Hills were familiar and welcoming boutiques for all local shoppers."—Deborah Belgum