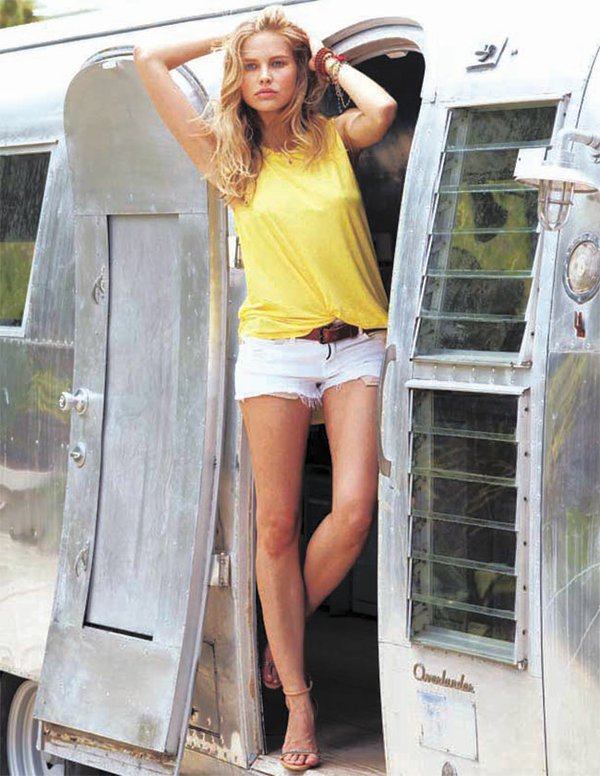 FASHION
Michael Stars: Balancing 'Made in LA' With 'Made in Peru'
Michael Stars takes pride in its buttery soft cotton T-shirts and tops renowned for their quality and comfort.
So when the Los Angeles company wanted to develop its "Beautiful Tees" collection, which retails for $52 to $64, it headed to Peru to take advantage of the long staple Pima cotton grown there.
Going overseas is a rare occasion for Michael Stars because 80 percent of its production is in the Los Angeles area. The company's sweaters are made in China, and T-shirts are made mostly in the United States.
But this seemed a good opportunity to work with a relatively new free-trade agreement between Peru and the United States, which went into effect in 2009, and Peru's famous cotton.
The "Beautiful Tees" collection was launched in 2012 and is back for Spring 2013. "Over the last year, this group has proven to be one of our strongest sellers in our tees division due to its modern, luxe fabric and strong price points," said Kelly Coffey, the company's public relations and marketing manager.
Michael Stars, owned by Michael Cohen and Suzanne Lerner, didn't realize any cost advantage by producing in Peru, but they were attracted to the high quality of Peru's Pima cotton.
Turnaround time for production is usually 60 to 90 days, which is no different from manufacturing in Los Angeles but much faster than making clothes in Asia, the company said.
The collection comes in a number of styles, from sleeveless to long-sleeve henleys.
In addition, Michael Stars is partnering with actress Mariska Hargitay's Joyful Heart Foundation to launch the JHF charity T-shirt, which is being made in Peru, too. It is a short-sleeve, V-neck T-shirt from the "Beautiful Tees" collection.
The JHF charity T-shirt was designed in conjunction with Hargitay. On the back are the words joy, educate, heal, empower and heart.
The JHF charity T-shirts will be on sale at all Michael Stars retail stores starting March 7.
Michael Stars will donate 25 percent of the price of each $68 T-shirt, with a minimum of $25,000, to the Joyful Heart Foundation.