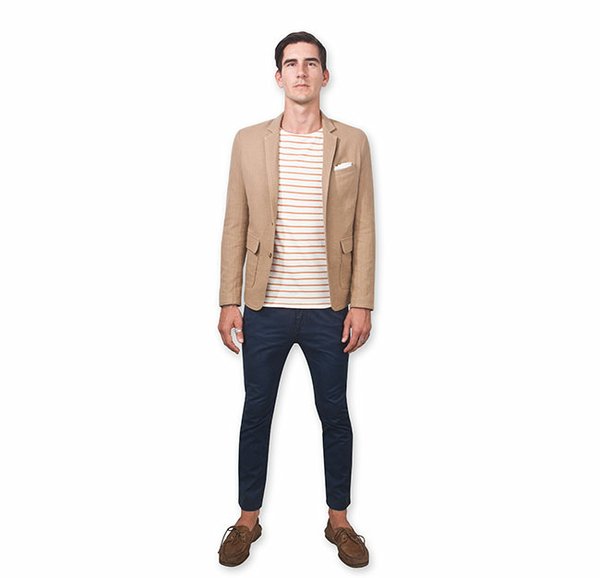 MAHALO
Aloha Sunday: Dressed in Sunday's Best
Kahana Kalama opened the shop Aloha Sunday in San Diego to give boys a selection of gentlemanly yet rebelliously cool and upgraded products that were not their father's trouser brands or shave creams.
From Apolis' market bag made in Bangladesh to American-made The West Is Dead slim/straight pants and Baxter of California toiletries, each brand has a story, Kalama said. Aloha Sunday launched a clothing collection for Spring 2013 to tell its own story—living life to the fullest whether at work or play.
"Aloha Sunday is a play off of 'Aloha Friday,' a commonly used phrase in Hawaii that is basically an acknowledgement of relief that the work week is over," Kalama said. "I grew up apprehensive of Sundays because I knew that in a day's time I'd be back at school or work. Aloha Sunday is essentially a challenge and encouragement to live passionately and in a way that celebrates the sustainable enjoyment of all aspects of life."
As a retailer, Kalama said, it's a responsibility to earn and have the trust of the customer, and there were high expectations not to disappoint with the branded clothing line. Kalama also remembered his previous experience working on the manufacturing side of a clothing brand and that despite the extra steps, it was important that his own brand was manufactured in the United States and did not take shortcuts.
Some of the key items for Fall 2013 show attention to details, such as a hand-crocheted cable-knit sweater, a blazer made from imported Japanese Harristweed, and a duffle coat that has an imported Italian Melton wool shell and is lined with a traditional Hawaiian Palaka plaid.
"We use the concept of 'dressing for occasion' a lot when we design. I believe in a passionate lifestyle, and I want our brand to be something that inspires people to do more. I think being properly dressed can make someone feel like they are ready to accomplish their goals, to be better, to not be afraid. I want our products to make people look, feel and be the best version of themselves," Kalama said.
Wholesale price points for swim trunks range from $38 to $68, pants range from $48 to $60, woven shirting ranges from $41 to $54, and outerwear ranges from $110 to $200. Aloha Sunday debuted its Fall/Holiday 2013 collection at Capsule in Las Vegas.
For more information, visit www.alohasunday.com or emailkahana@alohasunday.com.