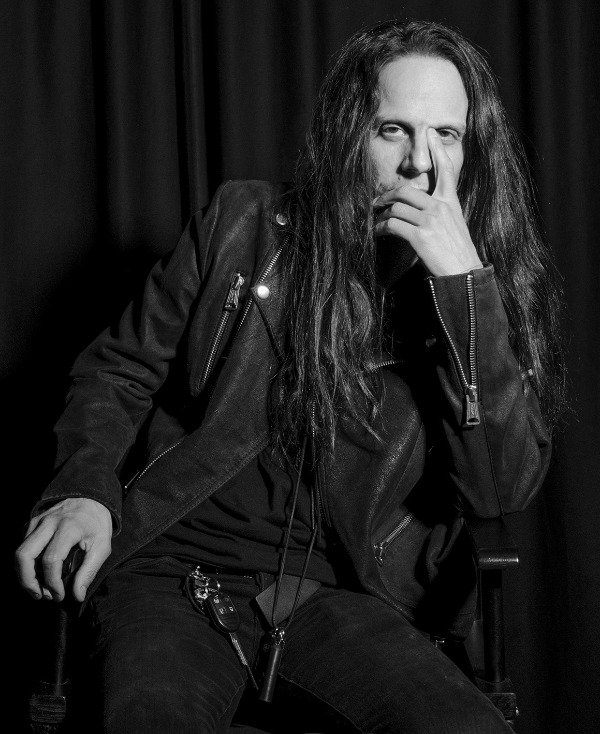 OBITUARY
Lip Service, Kill City Founder Drew Bernstein, 1963-2014
Drew Bernstein, the founder of the Lip Service and Kill City brands, died on Aug. 18 in Los Angeles.* He was 51 years old.
The news came as many in the fashion industry were in Las Vegas for the apparel trade shows, where Bernstein often showed his Lip Service collection of punk rock, Goth and fetish apparel at the MAGIC and Pool trade shows. His edgy contemporary men's and women's line, Kill City, which launched in 2005, exhibited at the Project trade show.
Messages of disbelief and condolences are being posted to the Lip Service Facebook page. And his coworkers at both brands issued the followng statement "with love to Drew, his family, friends and fans":
"Drew was our friend, leader and mentor. His love and enthusiasm for fashion infected us all. He inspired us every day to follow his lead and strive to be the best we could be as designers and as people. To lose a friend whose personality and infectious love for the world he created so suddenly has left our hearts broken. The DNA that he created will never die. We will strive through his brands to make him proud and preserve his legacy.He was one in a million."
A California native. Bernstein founded Lip Service in 1985 with pair of leggings printed with skulls and daggers. The brand quickly found a following among musicians and their fans and was picked up by specialty boutiques that carried punk rock looks such as Retail Slut and NaNa, where Bernstein had worked as a sales rep. As he added more styles, the retail accounts began to grow, including orders from California retail chain Hot Topic.
Bernstein was well-connected with the Los Angeles music scene and would let friends rummage through past seasons' stock and samples. One of those friends was Guns 'N Roses guitarist Izzy Stradlin, who discovered a motorcycle- style jacket in an allover print with the word "war" and a question mark. Guns 'N Roses singer Axl Rose was photographed wearing the jacket, and sales shot through the roof.
Lip Service operated retail stores in the late '80s and early '90s, first on Melrose Avenue in Los Angeles and then on Hollywood Boulevard. Bernstein closed the stores in the late 1990s but returned to retail in 2008 with a Kill City store on Melrose Avenue, near Crescent Heights Boulevard. He moved the store further east on Melrose in 2012, turning the space into a boutique, gallery and performance venue. That store closed this month.
Earlier this year, Los Angeles-based Iron Fist, which also produces punk rock apparel, purchased the Lip Service and Kill City brands and company assets. Bernstein continued with the company as creative director until his death.
Bernstein described Lip Service as "subculture rock 'n' roll." In a 2006 story about the launch of Kill City and another higher-end collection called Rokara, Bernstein said, "At Lip Service...it's always been about 'Let's make cool stuff for the customers.'"
*This story originally had the date of Bernstein's death as Aug. 19. It has been corrected to read Aug. 18.
A longer story about Bernstein will appear in the Aug. 22 print edition of California Apparel News and online on Aug. 21.