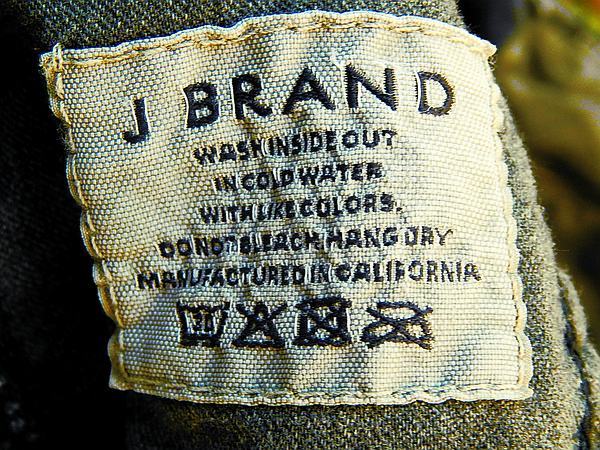 MANUFACTURING
2014 Newsmakers: The Controversy Over 'Made in USA' Labeling

A class-action lawsuit filed earlier this year has led to a lot of confusion lately about how California apparel companies cutting and sewing their garments locally should label their products.
Should they be allowed to say "Made in the USA" if the fabric and other components came from outside the United States? Or should they have to say "Made in USA of Imported Fabric, Buttons and Zipper?"
The decision may be up to a federal judge.
This past summer, several class-action lawsuits and legal letters were delivered to Los Angeles makers of premium-denim jeans challenging their labels that merely said "Made in USA" when their fabric often comes from Italy and Japan and their zippers and buttons from other countries.
In October, a U.S. District Court judge denied a motion to dismiss one of the lawsuits against the Los Angeles denim company AG, formerly known as AG Adriano Goldschmied, and against Nordstrom, where the jeans were sold.
The controversy is over the difference between federal regulations, which are more liberal, and more-stringent state regulations that say labels must more accurately explain where the garment's raw materials come from and where it was assembled.
Normally, federal regulations prevail over state regulations, but in this case the judge said the two can co-exist.
The lawsuits can now proceed to trial or be settled out of court. Meanwhile, apparel makers are waiting to see if they will have to make new labels with more information on them.
This is particularly tricky for U.S. manufacturers outside of California, whose locally sewn clothing might have to have one label for California and another for the rest of the United States.