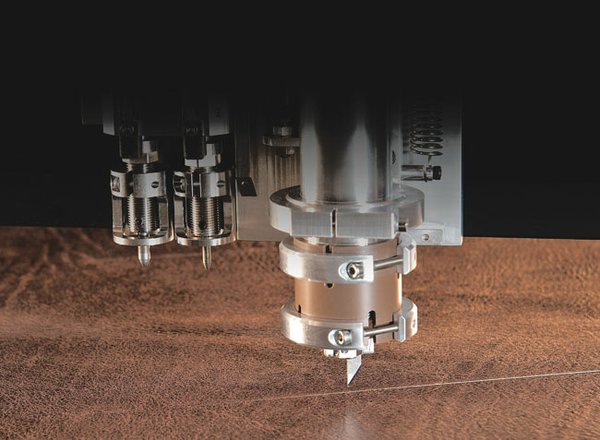 CUTTING TECHNOLOGY
Gerber Launches New Leather Cutting System
When field testing its newly introduced Taurus II leather-cutting system, Gerber Technology found the system improved yield results by as much as 10 percent over manual or die cutting.
Plus, the Tolland, Conn.–based technology solutions provider said the Taurus II's nesting capabilities are "250 times more powerful than previous offerings."
The Taurus II has a digital camera featuring Gerber's RapidScan software technology, which can capture hides in seconds without calibration. Taurus users can also use a single color marker to identify "up to four flaw zones."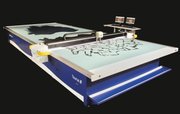 "We've packed our nearly two decades of nesting and leather-cutting expertise into this extremely efficient system and priced it at a fraction of most automated leather-cutting systems," said Tom Gordon, Gerber's senior product manager. "At the core of Taurus II is an extremely powerful computerized nesting engine developed and refined by Gerber that has more than 1 million nesting strategies at its disposal."
According to the company, the Taurus II system eliminates the subjective nature of analyzing hide shape and determining die placement to maximize hide yield. Plus, the system generates comprehensive data to further identify opportunities for improvement and efficiency. Hide details (including usable areas and defect areas) are recorded, allowing users to compare Taurus II's findings to suppliers' data.
There are two configurations available: a one-station model with a smaller footprint for easy space planning and management and a two-station configuration that offers a higher output. Both configurations accommodate full hides, half hides and remnants, but the two-station model allows a user to cut on one station while preparing a hide or offloading cut parts on the other," according to the company.
"In the end, Taurus II helps customers improve their profitability by reducing labor and material costs, saving time, and helping produce the best-quality product possible," Gordon said.