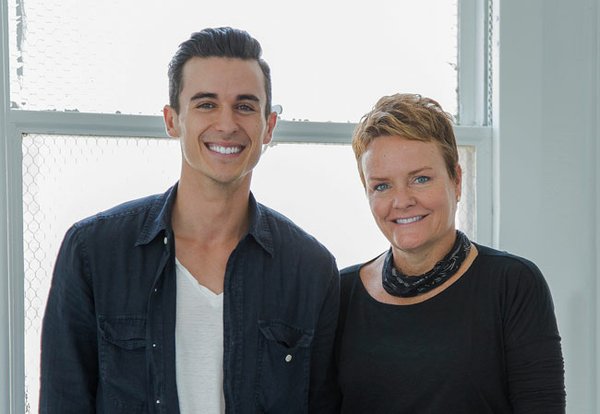 GEORGES MARCIANO
Guess Founder Returns with New Denim Line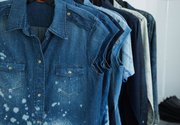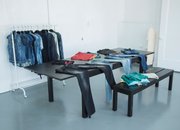 Georges Marciano is a well-known figure in the apparel industry. He founded the company Guess? and successfully ran a brand that revolutionized the way consumers relate to denim.
After selling his 40 percent share in the company to his brothers in 1993 and leaving, Marciano went into investing in commercial real estate.

Now Marciano has returned to fashion with his own clothing line. It is called GM - Georges Marciano. It launched about three months ago with the help of 6188, a creative branding studio owned by Marciano's son, Scott Marciano, and Marciano's former design liaison, Angela Furlong. The two will be spearheading GM – Georges Marciano as one of their first projects.
GM is denim focused but will also include men's and women's contemporary clothing with six to eight categories, including shirtings, vests, tees, skirts and dresses. "This was my father's idea, but the inspiration for the line comes from all three of us. Angela and I share the same vision, and we often bounce ideas off each other," Scott Marciano said. His father now lives in Montreal after losing a lawsuit in Los Angeles and being ordered to pay $105 million in damages.
Furlong is a fashion veteran. She was part of the first graduating class in 1983 from the Otis College of Art and Design. A year later, she started working for Guess? "It was only a 3-year-old company then. I stayed with Marciano for a decade, where I was a designer and eventually landed a role as vice president," Furlong said. "It went from a $35 million company to a $650 million venture, and I had the opportunity to watch it grow," she said.
Furlong brings years of experience to the project. She has worked at a wide array of denim brands—Esprit in its heyday, Lucky Brand and True Religion.
Although this is Scott Marciano's first formal induction into the apparel industry, he has been working alongside his father for years. "I have always had a passion for the industry, and it's in my blood. Right now, it's about getting my dad's vision to come alive," Scott Marciano said.
The team aims to create and manufacture quality products made in the United States. They want to re-establish a men's and women's brand based off the aesthetics of the 1980s, a throwback to a time when the wash, fit and style of denim were expressive and fun.
The brand's DNA is denim, but all the pieces tie into one cohesive look. "We want an Americana feeling that Georges [captured] in the early '80s but would like to make it more contemporary," Furlong said.
They intend to capture a modern youth culture by concentrating on an up-to-date fit. The women's denim bottoms feature a slim cut.
All the woven fabrics are imported from Italy and Turkey. Printed shirtings use twills and corduroy.
The knits are sourced and manufactured in Peru. The knit pieces use cotton, jersey, fleece and pique. Thermals will be added. All the knits have a special wash to them.
There are three denim categories: vintage, classic and colored. The look is a bit rigid because they eschew the use of "super stretch." The indigos are not too raw nor selvage. "We are going for a heritage look but not a straightforward garment dye," Furlong said.
They use a lot of interesting dyeing processes from Europe to achieve a soft, brushed look.
There are also a graphic element, embroidered details, top finishing coats and a lot of color used as a vehicle to achieve the new GM sensibility. The men's denim pants come in a standard slim/straight fit. The designers are working on a tapered and skinny silhouette for the future.
Average wholesale price points are expected to run between $75 and $300.
GM plans to officially launch in August through a few different venues—e-commerce, boutiques and the label's own online site, which will be running soon. "We are going to first push a little bit of everything from our collection," Furlong said. "Once sold, we will continue to add and sell as we go along," she said.
For more information, contact Scott Marciano at smarciano88@gmail.com.