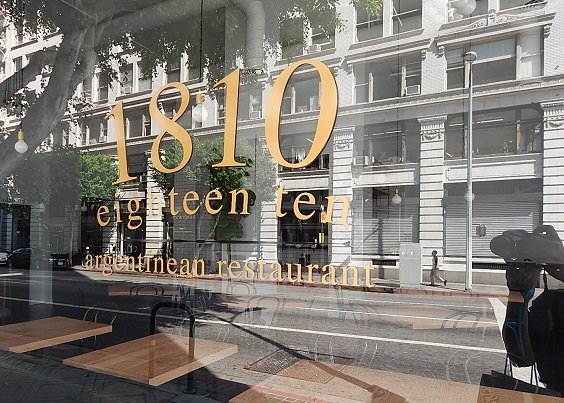 FASHION DISTRICT
New Restaurant in Fashion District
And the good eats keep happening around here.
Just catty-corner from the California Market Center, a new restaurant has opened up in a spot that has been undergoing renovations for months.
Last Saturday, the Argentinean restaurant 1810 started serving food at 105 W. Ninth St. after doing a super job of rehabbing the space once home to L'Angolo restaurant, which picked up and moved to West Los Angeles.
This is the second eatery for 1810, which has an outpost in Old Town Pasadena. The menus are the same. You've got your empanadas, chorizo argentino, rice croquets, salads, pastas and sandwiches. Of course, being an Argentinean restaurant there is tons of steak, done 12 different ways.
For now, the restaurant is open every day for lunch and dinner. The spot with huge windows and comfortable booths is perfect for watching all that pedestrian traffic walking by.