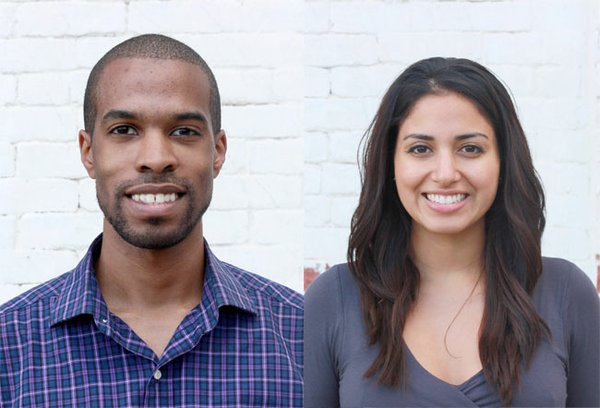 SPONSORED BLOG
International ApparelSourcing Show: Q&A With Maker's Row
International ApparelSourcing and Texworld USA shows have partnered with Maker's Row, the premier resource for identifying U.S. based manufacturing companies. Co-founders, Matthew Burnett and Tanya Menendez share their vision and inspiration.
What is your vision/concept/inspiration for the establishment of Maker's Row?
Maker's Row was co-founded by Matthew Burnett, and Tanya Menendez. Burnett, an industrial designer, previously owned and operated a watch line and a fashion line of leather goods. In early 2011, Burnett partnered with Tanya Menendez, then a Goldman Sachs analyst, to manage sales and operations at the fashion line. While working on the fashion line, Menendez came up with the idea to create a resource that would bring factories in the United States online in one place to make American factories more accessible.
The inspiration for Maker's Row arose from our own experience trying to find a manufacturer within the United States. It usually would take us up to two months to find the right manufacturer that will work with our order quantities, maintain quality, and meet our deadlines with consistency. Over time, we discovered that this was the dilemma that faced an overwhelming majority of companies from small businesses to large corporations.
Before we created Maker's Row, we saw that sourcing was a multi-faceted problem: there are extremely limited resources for discovery, fragmented regional communities that are offline, and very little transparency. This made it so that it would take extensive periods of time to find a manufacturer and/or material supplier. If you are a small company, that detracts from indispensable time and effort needed for other aspects of running a business like sales and marketing.
The long term vision of Maker's Row is to make manufacturing in America accessible, efficient, and democratic. Maker's Row has the potential to influence change in the way we produce goods in the United States. When we utilize our local resources to their maximum capacity, everyone benefits. Jobs are created, innovation is accelerated, and communities prosper on every level from the individual family unit to the national economy.
Describe the different service areas/segments served.
Broad range of businesses. From entrepreneurs that are up and coming and still in their first stages to established enterprises that are looking to solidify a manufacturing partner. Right now we are in Apparel, Accessories and Furniture industries.
Who is your typical client?
One of our typical clients is a small business that is looking to produce a new product or scaling their production capabilities.
What are some of the trends you foresee in the industry based on the needs of your clients?
Trends we foresee in the industry are an increase in entrepreneurship, and an increase in the demand for American manufacturers. We also have noticed an uptick in eco-friendly and transparency-oriented businesses.
How will your partnership with Texworld USA/International Apparel Sourcing Show be beneficial to Maker's Row?
Our partnership with Texworld USA is beneficial as we are interested in working beyond the digital, and meeting brands and factories in person. We feel that face-to-face interactions will make a lasting impact and in combination with the online sourcing, we will be able to truly help entreprenuers find what they need.