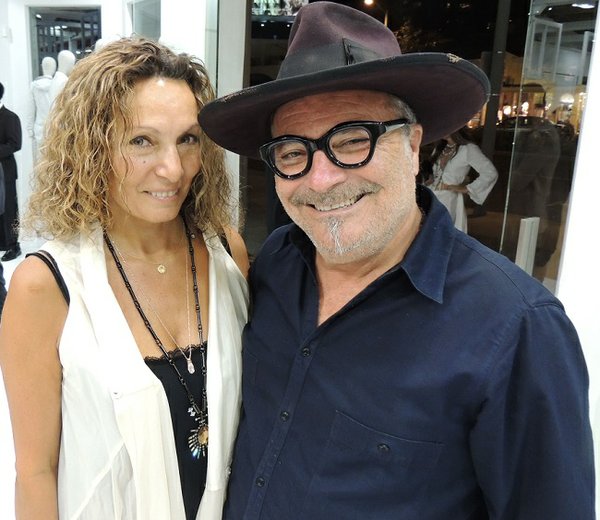 H. LORENZO'S NEW LOOK
Retail Renovation on Sunset
With an elegant party on May 28, the H. Lorenzo Women boutique debuted a major renovation of its store—its third in the bou­tique's more than three decades of doing busi­ness.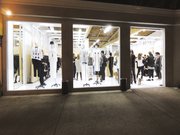 Photo Gallery
H. Lorenzo women's store on Sunset Boulevard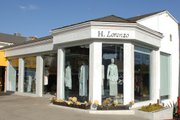 After years of showcasing major design­ers with avant-garde looks—such as Commes Des Garçons, Thierry Mugler and Issey Mi­yake—the boutique's owner, Lorenzo Hadar, planned to keep the shop's new look simple.
"I wanted to do something organic, some­thing pure," Hadar said of the major redesign of the 3,000-square-foot shop, located at 8660 W. Sunset Blvd. in West Hollywood, Calif. Ha­dar was the author of the new design, which focuses on exposed ceilings, plywood racks and cases, and white floors. When he started planning the renovation earlier this year, he took pitches from several architects but did not think their proposals captured the direc­tion where H. Lorenzo needed to go. "Today you need to let the clothes talk," he said of his choice to keep a simple elegance in the store's design.
Designers currently represented at H. Loren­zo Women include Anne Demeulemeester, Commes Des Garçons, Haider Ackerman, and David Koma. It also is developing a big­ger selection of homewares. The May 28 was produced with contemporary-art nonprofit LA›‹Art.
H. Lorenzo has influenced Los Angeles fashion since the 1980s, said Bernard G. Ja­cobs, a Los Angeles stylist.
"They had a lot of European designers when a lot of shops didn't have European designers," Jacobs said. "H. Lorenzo had a lot of Japanese designers. They had a lot of big designers that no one carried in the States. They had a lot of movie stars in their clientele. A lot of the stuff is very avant-garde. It is for fashion-forward people and stylists," he said.
H. Lorenzo also runs a men's shop at 8646 W. Sunset and the H. Lorenzo North Robert­son shop, located at 474 N. Robertson Blvd. in Los Angeles.
Hadar said that he has considered opening another H. Lorenzo shop, and he has thought about opening it in downtown Los Angeles, which experienced a flurry of debuts of high-end shops in the past year.
A few months ago Hadar closed a side proj­ect/pop-up shop, called Left House, which was located at 1629 Abbot Kinney Blvd. in Venice. The lease was taken over by his son, Leran Ha­dar, and was reopened as a group of boutiques called The Piece Collective.