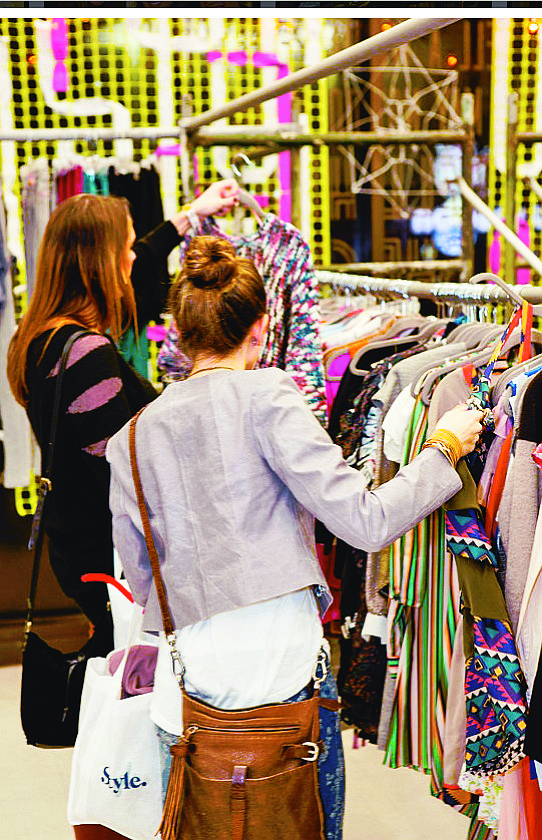 EVENTS
Dress for Success to Host Fundraiser Pop-Up Shop
During the recent Los Angeles Fashion Week, several fashion brands—including Single, Sea of Pearls, FBF by Checka, JHaus and Bri Seeley—participated in a runway show at the W Hollywood hotel to benefit Dress for Success.
Later this month, the Los Angeles chapter of the international nonprofit, which provides career-development tools and support for disadvantaged women, will hold its fourth-annual pop-up shop fundraiser, Shop for Success.
The Nov. 20–23 event at 1000 Westwood Blvd. in Los Angeles' Westwood neighborhood will feature women's and men's apparel and accessories, including plus sizes from more than 100 brands, including Black Halo, Elizabeth and James, David Meister, French Connection, Velvet, DL 1961 and Henri Bendel.
All the proceeds from the sale, which is free to attend, are given to the organization, said Reena De Asis, director for Dress for Success Worldwide West.
"We take over an empty storefront, and for four days we turn it into this beautiful boutique," she said. "We raise all the funds, and it really goes back to our organization. There's no third parties."
There will also be a VIP night on Nov. 20, which will include celebrity appearances, including actress Kate Walsh. De Asis said more celebrity attendees will be announced closer to the event. Tickets range from $50 to $80 and include early entry to the event, live music, drinks and appetizers, a silent auction, giveaways, and a gift bag.
Dress for Success is still accepting donations for the event, as well as sponsors, De Asis said, adding that she's interested in finding companies looking for creative sponsorship opportunities.
"I'm trying to do something more than just a pop up. I want it to be more engaging," she said. "For VIP night, we're going to have celebrities—that's the wow factor. But I'm also interested in doing something interactive the other three days beyond just the shopping experience."
For example, she said, a retailer or brand with a celebrity ambassador could schedule a special appearance during the sale. Or a brand could offer a special goodie bag to a certain number of shoppers to arrive on a certain day.
A range of sponsorship packages is available on the Shop for Success website (www.shopforsuccessla.com).
Throughout the four-day event, De Asis and her team will be showcasing the work of Dress for Success.
"I know people [think of us] as an organization that suits women who can't afford clothes," she said, adding that the organization's suiting program is just one aspect of what it offers, which includes free workshops to help women land and retain a job. The organization also hosts a financial-literacy workshop to help women learn how to manage their money once they've secured a job.
"Over 70 percent of our clients are single moms," De Asis said. "We teach the skillsets that women need in order to secure a job and to also keep their job. Fashion is fun, but it's only the first step as to the programs that we offer."