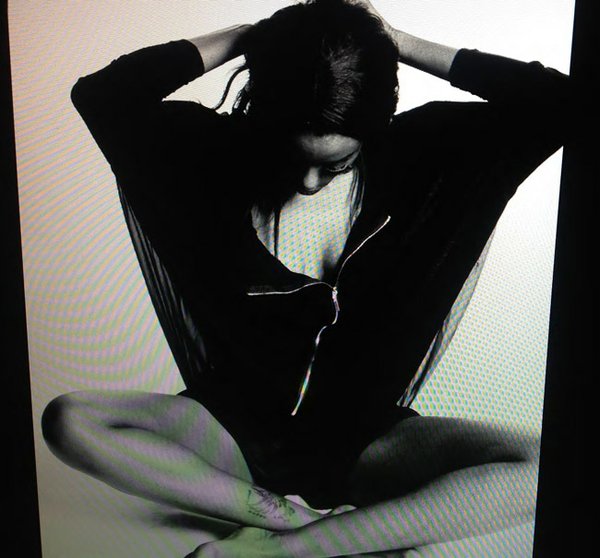 NEW LINE NOR
Duarte Gives Activewear a Fashionable Edge
Henry Duarte is joining the ath-leisure movement, but the Los Angeles designer is putting his signature rock 'n' roll stamp on the growing trend.
Duarte's new collection, Nor (New Objects Research), takes athletic staples such as sweatshirt fleece, hoodies, shorts and windbreaker materials and reworks them into a fashion-focused collection that blends activewear, streetwear and high fashion.
"It's got my rock background and it's still very understandable and it has a lot of fashion," Duarte said.
Built around four key colors—black, gray, white and navy—the line is packed with details such as zipper trim, sheer panels and pockets.
"Everything has a detail," Duarte said. "Why do you need this line if it's not detailed?"
For example, Nor's hybrid shorts are made from a mix of wovens and knits to give them the look of denim and the comfort of a knit pant. There are also sport jackets and sweatpants, as well as T-shirts with slouchy pockets and asymmetrical hems. There are even a few puffer vests, including a long version that skims the body at the shoulder but then flares out at the hip.
A few styles have a little hint of bright color, such as a pop of color on the inside of a collar. There are styles for men and for women, but much of the collection is unisex. Duarte has also included accessories such as bags, leather goods, jewelry and shoes.
With 200 pieces, the designer wanted there to be something for every retailer as well as enough pieces to allow a retail store to order a few items exclusively for a season or two.
"We can partner with stores," Duarte said. "A store has the freedom to sell something not everyone else has. That's what people need today."
Fabrics include cotton and cotton jerseys, mesh, rayon blends, slub linen, nylon and tech fabrics, and nearly everything is wholesale priced below $100.
"It's an atelier collection at a better price point," Duarte said. "Retailers need a good-priced line that's going to sell. That's why we went for the details. You get a lot of fashion for the money. It can fit in a lot of stores."
Everything is produced in Asia "to get this price and this level of detail," said Duarte, who has been traveling to China and back since last November developing the line. The time spent overseas has influenced the line, he said. "You get to see what goes on there and what goes on here and get to blend the two. It's bringing new inspiration back to America in a lot of ways."
Helping Duarte on the collection is Pepper Foster, who is also working with Duarte on the men's collection for action-sports retailer Monkey Sports.The third member of the team is EmilySo, whose family factory in Shanghai produces the Nor and Monkey Sports lines, as well as several Los Angeles–based contemporary collections. Duarte has worked with So's father for years on other projects. "He's very familiar with the contemporary market and very good at doing smaller minimums and higher-end garments," Duarte said.
Duaret, Foster and So stress that Nor is unlike anything else in the market and, indeed, it is the antithesis of a basic sportswear line.
"Everyone already has so many basics in their wardrobe," So said. "We want you to come back and keep discovering it. There's so much there. It's a lifestyle."
Plus, Duarte says, the collection is large enough to appeal to a broad mix of customers.
"Pepper wears it in his way. I wear it in my rock 'n' roll way. Emily will wear it in a different way," he said.
Foster said he was wearing Nor recently at an Urban Outfitters store when one of the employees stopped him to ask who made his pants. He said some of Duarte's rock-star clients have also asked if they can wear the line on tour.
"Henry's the dark side. We call him Darth. He's super-cool rock 'n' roll," Foster said. "I'm the color man. I'm more sporty and athletic. I wear it with running shoes."
Duarte compares parts of the Nor collection to athletic shoes, such as the ones sold at sneakerhead favorite Blends, located next to Duarte's design studio in downtown Los Angeles.
"You go into Blends, and you don't know which shoe you like more—you could be shopping forever," Duarte said. "I wanted to make pants that were like a Nike shoe. Some shoes have five molds on the bottom. There are 30 different pieces in each pant."
Kay Sides, owner of the Hatch showroom, which will carry the new collection, describes Nor as "rock 'n' roll, fierce activewear."
Nor takes a fresh approach to the athletic-inspired trend, Sides said.
"It's a really accessible price point, but you can still rock it with your Céline Birkies and look rad."