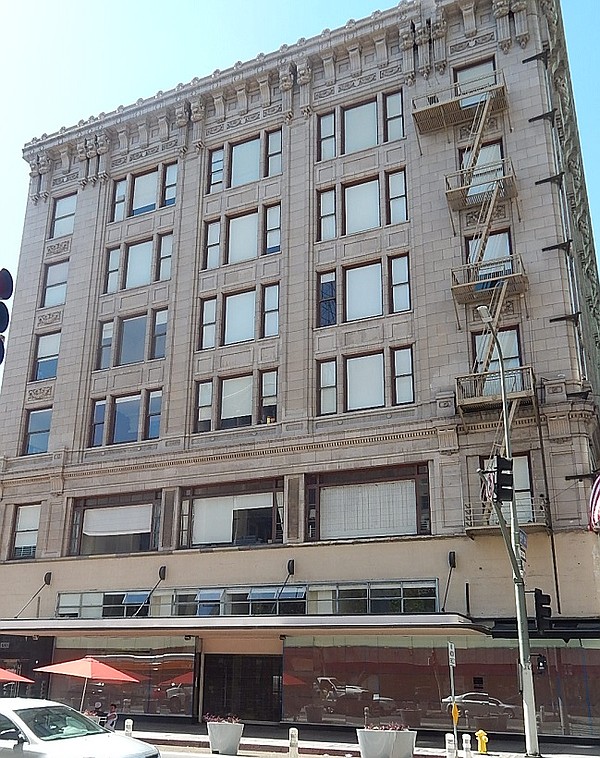 RETAIL
BNKR Flagship to Downtown LA
Here's one more piece of evidence that the block surrounding the Ace Hotel on south Broadway is becoming the hottest shopping area in downtown Los Angeles.
BNKR, the Australian fast-fashion model that is branching out into the bricks-and-mortar world, is in the works of converting the former Black Stone Art Gallery at 901 S. Broadway into its U.S. flagship store. The place will be huge.
Right now the windows are papered over, but hammering was heard on the sidewalk outside. No opening date has been set, but Marco Lebel, president of Australian Fashion Brands, America, whose offices are in the United States from offices at the Cooper Design Space, confirmed the store will be opening in the next coming months. Australian Fashion Brands is the parent company of BNKR.
"That's the best location in downtown LA right now," Lebel said, noting that Acne Studios and Oak - two very high-end stores - are across the street from the BNKR location and French retailer A.P.C. debuts a store soon on Ninth Street nearby.
BNKR, started in 2007 in Adelaide, Australia by Dean and Melanie Flintoft, is known for its fast fashions that are trendy contemporary labels sold at fairly reasonable prices.
BNKR's labels include Finders Keepers, Cameo, Keepsake and The Fifth. Recently, the high-end contemporary label TY-LR was launched, making a splash at the recent Directives West runway trend show for buyers attending Majors Market.
BNKR has only one other store - in Adelaide.