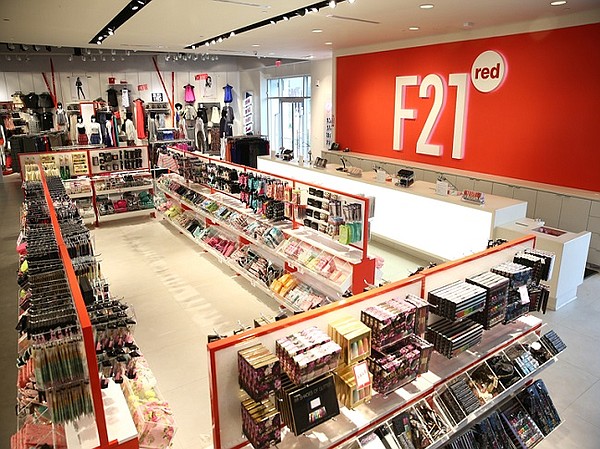 RETAIL
Forever 21 Opening Three New F21 Red Stores
Last year, Forever 21 launched a new retail concept called F21 Red.
The stores offer much cheaper merchandise - if that is possible - in basics and some trend-driven items for men, women and children.
The first store opened last March at the Azalea Shopping Center in South Gate, Calif. There are now 20 of these stores.
Now Forever 21 is opening three more F21 Red stores in San Diego, Brooklyn, N.Y., and Kendall, Fla.
The new stores will provide customers a large selection of on-trend staples at entry-level prices including $7.90 denim, $5.90 tank tops, $3.90 T-shirts, and $1.90 camisoles. The Fulton Street store, located in the heart of Brooklyn, is 35,000 square feet, while the San Diego and Kendall locations are more than 20,000 square feet.
RELATED STORIES