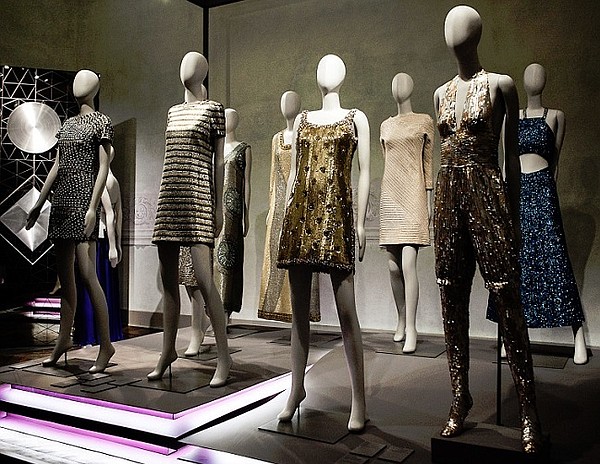 FASHION EXHIBITION
Ciao, Bella!
Those with a love of Italian fashion and warm winters should head to Florida in February for the opening of the "Bellissima: Italy and High Fashion 1945 – 1968" exhibition at the NSU Art Museum Fort Lauderdale.
The exhibition will examine the post-war period that led to Italy's "Alta Moda" (high fashion), which included designers such as Emilio Schuberth, Sorelle Fontana, Germana Marucelli, Mila Schön, Valentino, Simonetta, Roberto Capucci, Fernanda Gattinoni, Fendi, Renato Balestra, Biki, Irene Galitzine, Emilio Pucci and Fausto Sarli.
Bellissima was conceived by the National Museum of the XXI Century Arts (MAXXI) in Rome and is curated by Maria Luisa Frisa, critic, fashion curator and professor at IUAV University of Venice; Anna Mattirolo, MAXXI arte director; and Stefano Tonchi, Editor-in-Chief of W magazine. The exhibition is presented by Bulgari with additional support provided by the Consulate General of Italy in Miami, Italian Trade Commission, Vontobel Swiss Wealth Advisors AG, Funding Arts Broward, Condé Nast and La Rosa mannequins.
"This moment in history laid the foundation for Italy's future ready-to-wear fashion, and the exhibition traces its beginnings within the social and cultural context," Tonchi said in a museum release. "The high fashion of that time was grounded in a strong sense of reality: They were luxury creations, but nonetheless practical; precious, embroidered textiles that had a certain simplicity; short cocktail dresses that allowed for movement; and warm, roomy coats accompanied by oversized handbags. This awareness of reality created an opportunity for a fashion system that truly served its patrons, with garments designed for the life of the modern woman."
On display will more than 230 designer garments, from ballgowns to cocktail dresses and haute daywear including suite and coats. There are designs created for actresses such as Ava Gardner, Anita Ekberg, Ingrid Bergman, Lana Turner, Kim Novak and Anna Magnani
The exhibition also includes made in Italy accessories, including costume jewelry, shoes, hats and handbags by designers and labels such as Coppola e Toppo, Ferragamo, Fragiacomo, Gucci and Roberta da Camerino.
Bulgari will present a showcase of one-of-kind jewels from the period, as well.
The exhibition also charts the rise of Italian cinema by filmmakers such as Federico Fellini, Luchino Visconti and Michelangelo Antonioni, and Italian art by artists such as Luciano Fontana.
There will also be a special section featuring Italian textiles by mills such as Agnona, Bedetti Pedraglio, Botto Giuseppe & Figli, Bozalla, Clerici Tessuto, Faliero Sarti, Lanerossi, Lanificio Fratelli Placenza, Lanificio G.B. Conte, Lanificio Trabaldo Piero Togna, Lanificio Zignone, Luigi Verga, Marzotto, Pria, Ratti Rivetti, Tallia di Delfino, Taroni, Valditevere.
Bellissima first bowed last fall in Italy at the Villa Reale in Monza, Italy.
The exhibition at NSU Art Museum Fort Lauderdale runs through June 5.