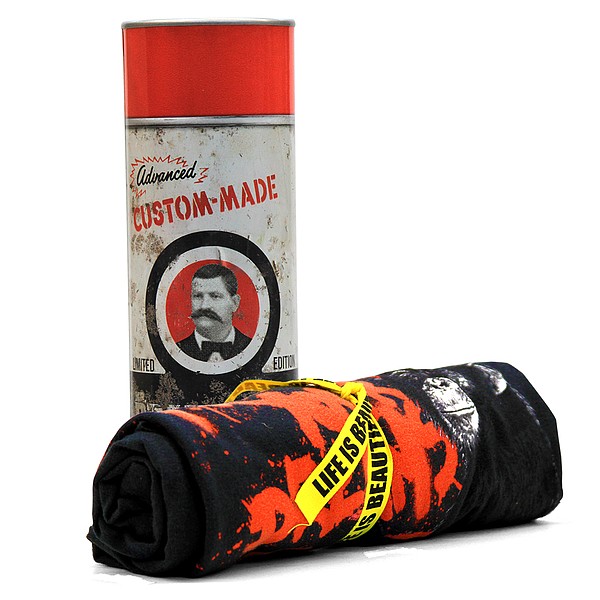 WEARABLE STREET ART
Mr. Brainwash and House of T-shirts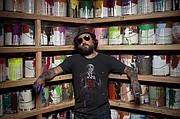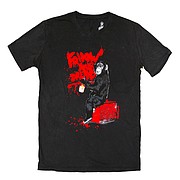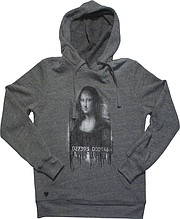 Street artist Thierry Guetta was thrust into the spotlight in 2010 when the film "Exit Through the Gift Shop: A Banksy Film" premiered at the Sundance Film Festival. The film kicked off a street-art career that led to Guetta's own art exhibitions in Los Angeles, New York and London. His work appears on the cover of Madonna's "Celebration" album.
Although Guetta comes from an apparel-industry family, the artist, who paints under the name Mr. Brainwash, had avoided expanding into fashion for fear of being labeled a sell-out, said Patrick Guetta, Thierry Guetta's brother.
"People were asking for a line of product," Patrick Guetta said. "He really didn't want to do that. He's not into selling his name to make T-shirts. But he has the same love of T-shirts that my other brother and I have."
Patrick Guetta and his brother Marc Guetta owned the World of Vintage T-shirts store on Los Angeles' Melrose Avenue. In 2010, Tashen published a book, called "Vintage T-shirts," featuring some of the Guetta's favorite styles from their collection. (Disclosure: The introduction of the book was written by the author of this story.)
Following the publication of the book and the release of "Exit Through the Giftshop," Patrick Guetta left the vintage T-shirt business to assist Thierry Guetta in his art career. (Marc Guetta still operates the Melrose Avenue store.)
"We did a major show in London," Patrick Guetta said. "We did something incredible over there. I learned a lot about art and marketing."
But as Mr. Brainwash's notoriety grew, so did interest from around the world. The artist finally consented to allow his brother to produce a few exclusive T-shirts and sweatshirts for sale on the Mr. Brainwash website (www.mrbrainwashcreative.com).
"The sales we did online, 60 percent of it is from outside America," Patrick Guetta said. "He's well known all over the world, especially in England, Italy, Australia and France."
The T-shirts feature Mr. Brainwash designs, and some are packaged in a cylinder that looks like a can of spray paint. There are subtle details, such as the words "Life Is Beautiful"—Mr. Brainwash's mantra—stenciled on the inside of a sweatshirt. It is only visible when the wearer ties the sweatshirt around his waist.
The next step for Mr. Brainwash is a wholesale division called House of T-shirts, which will launch later this year, Patrick Guetta said. The plan is for Thierry Guetta to release one or two new designs every day. The limited-edition designs will be packaged for sale in national chains and distributors.
To fill the wholesale orders, Patrick Guetta has set up a printing studio in Los Angeles, which will supply the tees for House of T-shirts.
"All the printing is done in-house," he said. " I've got all the equipment, all the machines. That's the only way we can develop and be more innovative."
Wholesale prices for T-shirts will be about $18 to $26, and sweatshirts will be wholesale priced around $44 to $56.
The launch of House of T-shirts brings together Patrick Guetta's background from his days producing the Mr. Brainwash shows to the "Vintage T-shirt" book and retail store to his early days producing the Too Cute apparel line, which sold in stores such as Macy's, Bloomingdale's and Sharper Image. The apparel line, which launched in 1987 and continued for 13 years, featured apparel with images of cartoon characters.
"I'm taking all my experience from all these past 30 years of work to do this venture," Patrick Guetta said.
For more information about Mr. Brainwash and House of T-shirts, contact Patrick Guetta at patrick@mrbrainwashcreative.com.