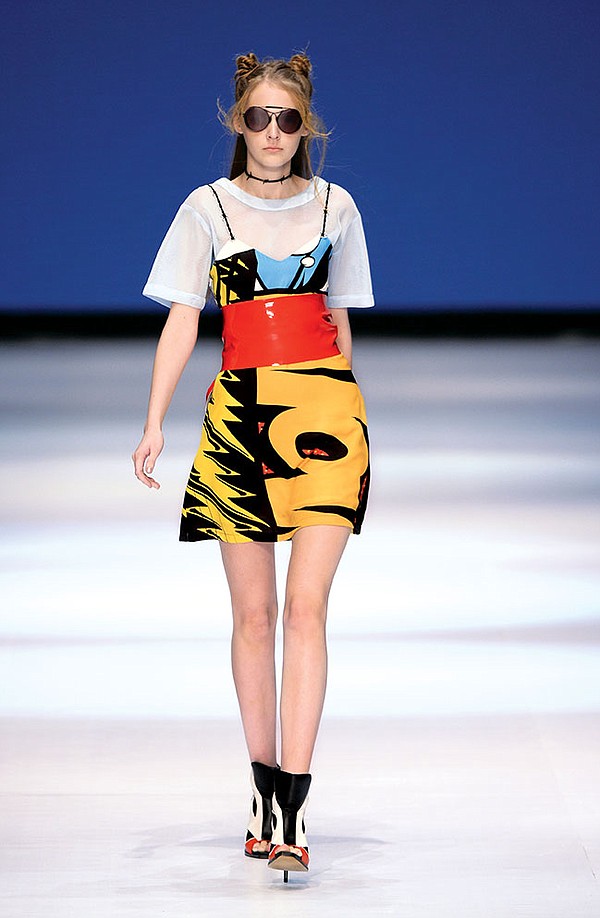 FASHION EXTRAVAGANZA
Hong Kong Fashion Week Fills the Runway With Dozens of Shows

For the first time ever, a U.S. designer was included in the opening night of the Hong Kong Fashion Extravaganza.
New York designer Loris Diran showed both women's and men's fashion on the runway he shared with Swedish designer Lars Wallin, Hong Kong designers Eri and Philip Chu of Ground-Zero, and Wang Yutao of Beautyberry.
This was Diran's first visit to Asia, but he said he is keen to introduce his menswear label to China, where, he thinks, high-end fashion has a place for couture-conscious consumers. His slim-cut menswear is a perfect fit for the Asian man, he said. His looks on the runway were neat and sophisticated. Many of his men's styles had crisply designed blazers and jackets paired with Bermuda shorts. His women's dresses had asymmetric lines that accompanied cotton-silk brocades.
Also from the United States was Lu Liu, a recent graduate of Woodbury University. Her bright and whimsical Miss Lulu creations were heavy on yarn-looped jackets and vivid graphics. She wanted to see what kind of reaction her designs would get in the Chinese market.
Several other parts of the world were represented on the stage. There were Australian designers, such as contemporary label Weave, knitwear designer Danielle Chiel and vintage swimwear designer Bettina McLeod of Sirens Swimwear Collective, who were warmly received for their collections. Indonesia was heavily represented with designers such as Ika, Angela Chung and Yosep Sinudarsono.
The designs ran the gamut from cartoon character–like graphics seen on the creations by the Chu brothers to Victorian-like gowns by Wallin.