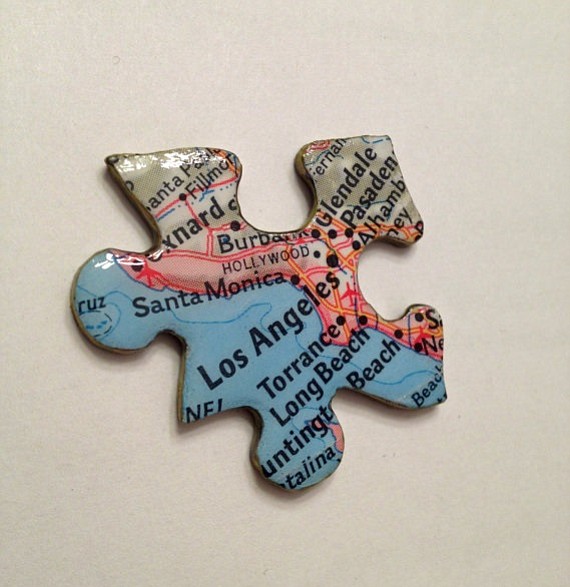 FASHION EXHIBITION
You Can't Spell Fashion Capital Without L.A.
Once again, it seems New York is unable to find Los Angeles on a map.
The Museum at the Fashion Institute of Technology recently opened a new exhibition titled "Global Fashion Capitals," featuring a mix of established fashion cities and "emerging" ones.
According to the museum, the exhibition will explore the history of the "established" fashion capitals—Paris, New York, Milan, and London, as well as "16 new fashion cities," which include Tokyo, Antwerp, Stockholm, Berlin, St. Petersburg/Moscow, Madrid, Sydney/Melbourne, Mexico City,Sao Paolo, Istanbul and Mumbai.
Organized by Ariele Elia, assistant curator of costume and textiles, and Elizabeth Way, curatorial assistant at FIT's museum, there's a whole list of criteria for the cities chosen. The curators say all cities are "home to forward-thinking designers who have achieved domestic success and attracted international interest." Each holds annual fashion weeks attended by international press and fashion buyers. A few lucky spots—such as Copenhagen and Seoul—get government funding to promote their fashion industries.
Notably, what's not included is any actual production capacity. Had that been included, perhaps Los Angeles—the U.S. production hub— would have made the cut. Because even though Los Angeles is home to both cutting-edge designers and internationally recognized brands and serves as a source for inspiration for designers the world over, we can also put our forward-thinking designs into production and deliver it quickly to retail.
Global Fashion Capitals opened at FIT's Fashion & Textile History Gallery on June 2 and runs through Nov. 14