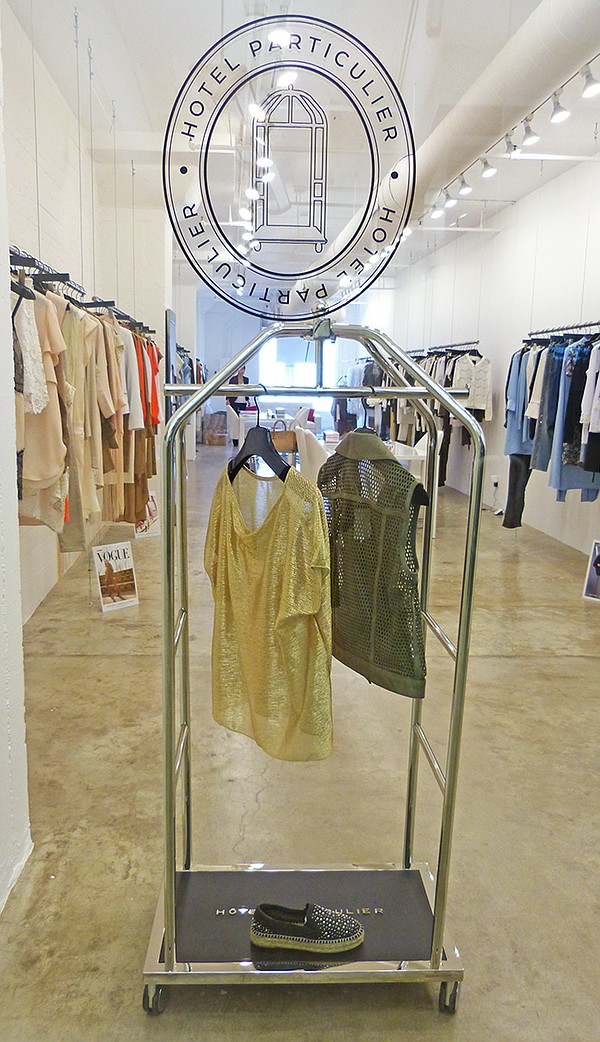 SHOWROOM PROFILES
Showroom Profiles: Hôtel Particulier
Hôtel Particulier
The New Mart, Suite 411
(424) 288-6390
www.hotel-particulier.eu/en
After several years building a U.S. retail base, French contemporary collection Hôtel Particulier opened a West Coast showroom in June on the fourth floor of The New Mart.
The 800-square-foot space serves as the home base for West Coast Sales Manager Julie Illouz and her assistant Holly Wolverton. (The line is represented in New York in the Jim Villa showroom.)
"We have some clients for more than five years in the U.S.," Illouz said. "We decided to open our own showroom in downtown LA at The New Mart because of its good reputation and the great brands already represented within the building."
The clean, all-white space echoes the look of Hôtel Particulier's European showrooms—"very contemporary," Illouz said.
A European favorite label, Hôtel Particulier is building a following in the U.S. among celebrities, including Stef Dawson, Lisa Osbourne, Christina Milian and Lara Tyler Gillman, who were all recently spotted in Los Angeles wearing the brand, Illouz said.
Founded in 2006 by husband-and-wife team Eddy and Roxane Rizal, Hôtel Particulier seeks to provide its customers with accessible luxury with plenty of Parisian-chic sophistication.
Understated silhouettes feature unusual details and luxe fabrications such as leather, cashmere and silk crepe. Wholesale prices range from $60 to $100 for tops, $130 to $220 for dresses and $250 to $320 for jackets.
The company operates its own stores across France as well as in Hong Kong, Shanghai and Kuwait City.
After the upcoming Los Angeles Fashion Market, Hôtel Particulier's U.S. team will head to Las Vegas for the Project Women trade show and Coterie in New York in September.