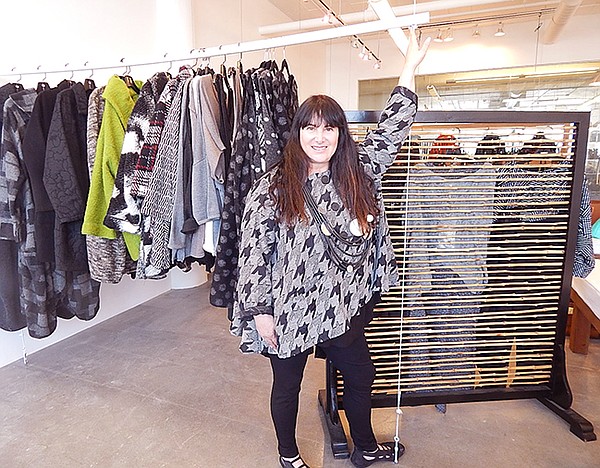 SHOWROOM PROFILES
Gallery 705

Gerry Building
Suite 705
(818) 994-3890
For three years, Jane Mohr's cooperative showroom was on the sixth floor of the Gerry Building. But with most of her neighbors being more private-label showrooms and destination spaces, she decided to move to the seventh floor, where there is more foot traffic.
With the move came a name change. Instead of calling her space Gallery 608, it is now called Gallery 705.
"This should be a better location," said Mohr, putting the finishing touches on her side of the showroom, which she shares with Devora Braunstein, whose multi-line company, Ma Belle,represents labels such as Avivit Yizhar, an artisan clothing line from Israel. Also showing in the showroom is Bodil, a line of soft dressing created by Danish designer Bodil Knighton.
In addition, Mohr shares her showroom with various artists she meets at crafts fairs. For the June market, Elizabeth Marcel is displaying her line of creative dresses and separates made of fabrics that are either hand painted or screen printed.
Mohr is the force behind two lines, Dress to Kill and Caz Knits. Both are designed from her studio in Van Nuys, Calif., and have a very artsy, bohemian feel to them with loose fits and unusual graphics. Dress to Kill is manufactured in Los Angeles. Caz Knit sweaters are handloomed in Los Angeles except for the cashmere creations, which are made in China. All fabrics are sourced from Europe and Japan.
Wholesale prices for the lines range from $49 to $320. Everything Mohr creates is wearable art, which is her niche.
Mohr also represents a number of jewelry and accessories lines she picks up in Europe, primarily Germany, that go well with her labels.